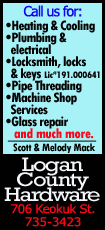 Harden registered his third consecutive explosive third quarter in leading Houston to a come-from-behind 113-99 victory over the Los Angeles Lakers onn Wednesday night at the Toyota Center.

After scoring 16 points in the third against the Sacramento Kings and New York Knicks, Harden poured in 17 points against the Lakers (14-22), sparking a 33-point period that enabled Houston (23-13) to flip a five-point halftime deficit into a 13-point lead entering the fourth.

Having scored a season-low eight points in a 31-point loss at Oklahoma City on Dec. 29, Harden is averaging 37.7 points in the three games since, matching his season high of 38 points on 14-for-23 shooting.

"Just being aggressive," Harden said of his surge. "My feet are starting to feel better so my 3-ball is feeling good. Obviously I didn't make a couple I should have made tonight, but I just stayed in attack mode."
Harden added a season-high five steals to key a defense that forced 18 turnovers. Center Dwight Howard survived a brutal 7-for-16 stretch at the foul line in the fourth quarter to contribute a double-double of 20 points and 13 rebounds while forward Terrence Jones (15 points, 13 rebounds) also chipped in double-double for Houston, which has rallied from a double-digit deficit in each of its last seven wins over the Lakers.

Reserve swingman Nick Young paced the Lakers with 25 points while forward/center Pau Gasol posted 21 points and 12 rebounds and guard Jodie Meeks added 21 points. Los Angeles has lost nine of 10.

"It's nothing I like, it makes it an ugly game, but we're trying to get a win," Lakers coach Mike D'Antoni said of intentionally fouling Howard starting at the 4:41 mark of the fourth. "It wasn't like we were stopping them."

Limited by the absence of forward Chandler Parsons, the Rockets inserted defensive-minded forward Ronnie Brewer into their starting lineup. The results were unexpected as the short-handed Lakers opened with a blistering first quarter despite their own myriad injury concerns.

The Lakers managed an effective inside-out mix offensively, with Gasol thriving against Howard in the post as Young and swingman Wesley Johnson delivered perimeter shooting and dribble penetration. The Lakers followed 14 first-quarter points in the paint with 18 more in the second, answering a modest Rockets run that cut the Lakers lead to 45-41 with a sequence of interior dominance that resulted in a 53-42 edge.

Gasol converted a tip-in just prior to center/forward Jordan Hill scoring at the rim. Gasol added another putback before Meeks' steal and transition dunk pushed the Lakers to that aforementioned double-digit lead. Harden nailed a jumper at the buzzer to pull the Rockets to within 57-52 at the break, offering some foreshadowing of what was to come in the third quarter.

"We just need to be a little more assertive understanding that we need to get a good start because after a good half, regardless of what we did in the first half, we have to be able to play another good half or quarter and keep doing what we did well," Gasol said.

The Rockets benefitted from their own defensive intensity and judicious ball handling, recording zero turnovers in the third while forcing seven.

"We just played a lot harder and just got more aggressive, got up into them and didn't have nearly the breakdowns we had in the first half," Rockets coach Kevin McHale said.

"In the whole second half we did a pretty good job of defending. Needless to say that was a big difference in the game."

NOTES: Rockets F Chandler Parsons missed his third game of the season, and first since Dec. 4 against the Phoenix Suns, with a right knee injury suffered in practice on Monday. ... Two months have elapsed since the Rockets' 99-98 loss to the Lakers on Nov. 7, yet Los Angeles' 16 3-pointers that night still represent a season high for a Houston opponent. The Rockets don't approach perimeter defense in the same manner they did then. "We've reduced some stuff," Houston coach Kevin McHale said. "We've made some adjustments and hopefully we can be better at that." ... It's a small sample size, but Lakers G Kendall Marshall has a shooting line of .565/.500/.833 over seven games with Los Angeles after shooting .371/.315/.571 in 48 games with the Suns as a rookie last season. "That's where he has to go in the league, keep working on his shot and keep getting it better," Lakers coach Mike D'Antoni said of Marshall. "If he does that and keeps getting confidence — he can definitely play in the league."
[© 2014 Thomson Reuters. All rights reserved.]
Copyright 2014 Reuters. All rights reserved. This material may not be published, broadcast, rewritten or redistributed.