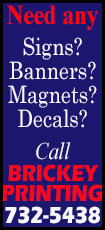 Center Sean Couturier, right winger Zac Rinaldo and left winger Michael Raffl scored goals and the surging Flyers beat the Montreal Canadiens 3-1.

Defenseman Andrej Meszaros had three assists and goaltender Steve Mason made 19 saves for the Flyers (23-17-4), who just returned from a 5-1 road trip. The Flyers have come a long way from a 1-7 start that saw coach Peter Laviolette fired after going 0-3 and replaced by Craig Berube.

"We're winning a lot of different ways," Berube said. "I think they're confident guys right now and believe they can win. They're not always going to play their best hockey but we're squeezing wins out."

The Flyers won 10 straight home games and moved up to fourth place in the Eastern Conference.

"I think the big thing is the work ethic and that's the difference between the start of the season and now," Meszaros said. "Everybody's working hard and that's the main thing."
Center Tomas Plekanec scored a short-handed goal for Montreal (25-15-5). The Canadiens lost in regulation for the first time in five games, going 2-0-2 in the previous four.

"We generated some offense especially in the first period. We got seven quality scoring chances and they got two, and we're down by two goals," Canadiens coach Michael Therrien said. "But I believe our power play really hurt us tonight. It's a combination that we didn't execute well and they did a good job. They took away our momentum and the Flyers gained a lot of momentum with their penalty killing."

Couturier gave the Flyers a 1-0 lead in the first. A rebound trickled to the side of the net and Couturier fired it into open net past sliding goaltender Peter Budaj.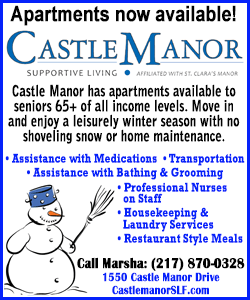 Rinaldo made it 2-0 later in the first when he snapped a 54-game goal drought. Rinaldo's backhander in front hit off Canadiens center Zars Ellers' stick and went between Budaj's legs.

Rinaldo, a fourth-line player known more for his fists than scoring skills, had one point in his first 43 games. Rinaldo dropped the gloves and squared off against Canadiens left winger Brandon Purst later in the game. Both players threw a flurry of punches, but not many landed.

Raffl scored midway through the second period for a 3-0 lead. He put in a rebound for his third goal of the season and second against Montreal.

"I had some really, really good scoring chances and then you get something like that like the rebound and you just whack it and it bounces in and it's like life, sometimes it goes in, sometimes it doesn't," Raffl said.

The Canadiens cut it to 3-1 when Plekanec scored on a breakaway after the Flyers missed a chance at the opposite end. Right winger Brian Gionta set it up by giving Plekanec a perfect centering pass.

"You take what you can from it, you try to learn," Gionta said of the loss. "But at the same time, you've got to have a short memory. You're coming up to play again in a couple of days. We've got a day off and then a practice. We've got to get prepared for Saturday."

NOTES: Montreal played its first game without 19-year-old C Alex Galchenyuk, who broke his hand Monday night in a 2-1 win against Florida. ... The Flyers are one of six teams to have six players with 10 or more goals this season. No team has seven players with 10 or more goals. ... Flyers RW Matt Read has concussion symptoms and will miss games at least through the weekend. ... Flyers D Erik Gustafsson, out with a knee injury since Dec. 21, could return Saturday. ... Canadiens RW George Parros returned from a concussion. ... The Flyers allowed their seventh short-handed goal of the season, second-most in the NHL.
[© 2014 Thomson Reuters. All rights reserved.]
Copyright 2014 Reuters. All rights reserved. This material may not be published, broadcast, rewritten or redistributed.