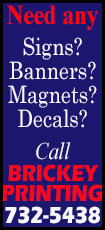 They outscored the Detroit Pistons 34-20 in the third quarter and ran away with a 112-91 victory on Wednesday to snap a two-game losing streak.

"We started off terrible, we didn't have our legs under us," said guard DeMar DeRozan, who scored 17 of his 19 points in the second half. "We just told ourselves that we can't have any excuses. We had to pick it up and we came out in the second half and picked it up."

Guard Kyle Lowry had 21 points and nine assists to lead the Raptors (17-17), who were coming off road losses to the Indiana Pacers on Tuesday and to the Miami Heat on Sunday that ended a five-game winning streak.

Failures in the second half are not new to the Pistons (14-22), who have lost six in a row.

"I think we come out flat and we kind of get into a hole," said Pistons forward Greg Monroe, who had 11 points and 11 rebounds. "We have to try to find a way to come out (and) take control of those third quarters. I mean, the confidence is still there. Of course guys are upset, they're made. We know we should be winning more games so we have to continue to work together to try and win more games."
Guard-forward Terrence Ross added 17 points for the Raptors while center Jonas Valanciunas contributed 16 points with 11 rebounds and forward Amir Johnson scored 10 points and grabbed 11 boards.

The Raptors play four of their next five games at home. "We've got to starting taking advantage of these home games and pulling them out easily," DeRozan said. "That's going to help us a lot in the long run."

Guard Brandon Jennings scored 22 points and added nine assists to lead the Pistons, who lost their sixth game in a row.

"Our defensive intensity is what changed the game in the second half," Raptors coach Dwane Casey said.

Guard Rodney Stuckey came off the bench to score 14 points for the Pistons while forwards Josh Smith and Kentavious Caldwell-Pope added 13 each. Center Andre Drummond had 16 rebounds and six points.

"Early on we got a lot of early baskets and that's pushing the ball up, not necessarily the first guy shooting but the second guy shooting," Pistons coach Maurice Cheeks said. "But we didn't get a lot of them in the second half. When you don't get a lot of stops, you're not going to get a lot of early baskets. We just didn't get as many stops in the second half. We just have to do a better job defending. When you're losing five or six in a row like that, it's a lot of things, not just one thing."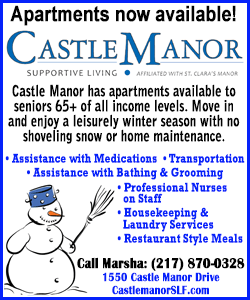 DeRozan made both of his first-half points on free throws and finished the game 13-for-16 from the line. He was 0-for-9 from the field in the first half and 3-for-15 on the game.

"He was missing good looks," Casey said. "So he did a good job of taking what the defense gave him. He knew his jump wasn't falling and they were crowding him so he did a good job of attacking the D and taking contact."

"I was more aggressive," DeRozan said.

The Raptors scored the first four points of the fourth quarter to lead by 14 points. Jennings brought the Pistons to within 10 points with a driving jumper with seven minutes to play. But when Lowry and Johnson each made two free throws, the Raptors led 102-84 with 5:20 to play, their largest lead of the game to that point.

Jennings responded with a 3-pointer but Lowry came back with a 3 to restore the 18-point lead.

Down by four at the half, the Raptors scored the first eight points of the second half led by two 3-pointers by Ross. When Lowry made a 3-pointer with 7:02 left in the third quarter, the Raptors led 67-58. The Raptors led by 13 after Johnson's put-back dunk with 57.9 seconds to play in the third. Toronto led 84-74 after three quarters.

The Raptors had an 11-point lead with 8:36 to play in the second quarter before the Pistons went on a 14-0 run to take a 42-39 lead with 4:51 left in the half. Led by 13 points from Caldwell-Pope, Detroit led 54-50 at halftime.

Ross was 3-for-6 from 3-point range and scored 11 points to lead the Raptors to a 26-25 first-quarter advantage.
NOTES: Raptors F Tyler Hansbrough (left ankle sprain) missed his fourth consecutive game. ... Pistons G Rodney Stuckey (sore right shoulder) dressed Wednesday after missing the previous three games. ... After five wins in a row, the Raptors lost tough road games to the two best teams in the Eastern Conference, the Miami Heat and Indiana Pacers. "The last two games should tell us just how far we have to go," Raptors coach Dwane Casey said before Wednesday's game. ... Pistons G Brandon Jennings entered Wednesday with a total of nine points in his two previous games. He shot 4-for-26 from the field in that span, including 1-for-12 on 3-point attempts.
[© 2014 Thomson Reuters. All rights reserved.]
Copyright 2014 Reuters. All rights reserved. This material may not be published, broadcast, rewritten or redistributed.