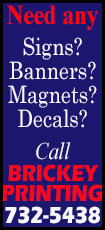 "After long discussions with my family, friends, teammates, and coaches, I have decided to make myself available for the 2014 NFL Draft," Manziel said in an open letter to Texas A&M fans. "The decision was not an easy one. Anyone who has ever watched a football game at Kyle Field knows that leaving that atmosphere, those Saturdays with excitement, color and noise, will be hard for me.

"I cannot begin to tell you what the support of the school, my teammates, coach (Kevin) Sumlin, Chancellor (John) Sharp and the fans has meant to me over the last two years. The Heisman Trophy belongs as much to you as it does to me. My teammates and I never doubted the value or the deep and real spirit of The 12th Man. It is not a myth. Anyone one has ever played football for Texas A&M knows that passion is real."

Multiple outlets reported Wednesday that Manziel filed paperwork to officially enter the 2014 NFL Draft.

The Texas A&M redshirt sophomore, the No. 2 quarterback in the NFLDraftScout.com rankings and 17th overall, said Monday during an appearance on the BCS national championship telecast he was making his final decision with his family.

The next day, he reportedly aligned with LeBron James' marketing reps, SSG and ringleader Maverick Carter.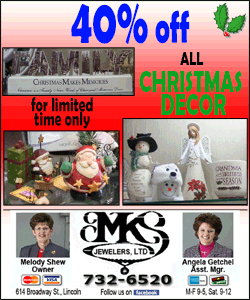 Manziel was only a two-year starter, but a prolific one to be sure. He was nine yards shy of becoming the first sophomore to total 10,000 yards from scrimmage.

Manziel promises to be one of the most polarizing prospects leading up to the May draft. While he has dazzled with his playmaking ability in college, questions remain about his arm strength and whether he possesses the leadership qualities to become the face of an NFL franchise following a tumultuous offseason after winning the Heisman.

He racked up 7,820 yards and 63 TD passes and 2,169 yards and 30 touchdowns rushing. In the Aggies' first season in the SEC, Manziel erupted onto the scene with an upset win over No. 1 Alabama, won the Heisman and set the single-season record for total offense (5,116 yards).

— Louisville is on the brink of bringing back former Cardinals coach Bobby Petrino.

Yahoo! Sports reported that athletic director Tom Jurich was to meet with Petrino's agent on Wednesday to hammer out final contract details and that the school plans to introduce him as as their new coach on Thursday. The official announcement would come after a meeting with the Louisville Athletic Association's personnel committee to approve Petrino's hiring.

Petrino emerged from six candidates who interviewed for the Cardinals' head-coaching vacancy left by Charlie Strong's departure to Texas.

Petrino, who completed his first season in 2013 at Western Kentucky with an 8-4 record, was interviewed Tuesday by Louisville athetic director Tom Jurich, ESPN reported.

The 52-year-old Petrino's first coaching gig was at Louisville, where he went 41-9 in four seasons (2003-06) and led the Cardinals to an Orange Bowl victory in 2006. He then left for the NFL's Atlanta Falcons. After one season there, he moved on to Arkansas in 2008 but was fired in April 2012 after a scandal that involved a "pattern of misleading behavior."

In December 2012, Petrino signed a four-year contract at Western Kentucky with a base salary of $850,000.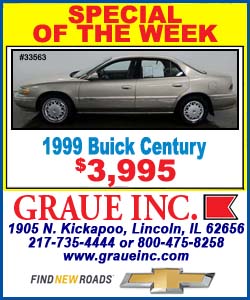 — San Francisco 49ers offensive coordinator Greg Roman is scheduled to interview with Penn State for its vacant head coaching position, CBSSports.com reported.
The report did not indicate when Roman would meet with Penn State representatives about the job. The university wants to conclude its search soon, but Roman is preparing with the 49ers this week for an NFC divisional game against the Carolina Panthers.
Vanderbilt coach James Franklin has been prominently mentioned as the leading candidate to replace Bill O'Brien, who left Penn State after two seasons to become the head coach of the Houston Texans.

Roman has just two years of college experience while serving as an offensive coordinator at Stanford under Jim Harbaugh, who left the Cardinal for the 49ers and brought Roman with him.

Penn State appears to have some competition for Franklin. He is possibly a candidate for the head-coaching jobs with the Washington Redskins and the Cleveland Browns in the NFL.

— Notre Dame running back George Atkinson III decided to skip his final season of eligibility with the Fighting Irish to enter the 2014 NFL Draft.

Atkinson is a freakish athlete at 219 pounds. He ran a 100-meter time in 10.36 in the Big East Outdoor championship, the type of blazing speed that scouts and NFL evaluators covet and will make room for, even if he's not an ideal system fit.

Atkinson's father, George Atkinson Jr., played for the Oakland Raiders from 1968-1977. and had 30 career interceptions. Atkinson Jr. told Blue Gold Illustrated the decision was based on opportunity.

Atkinson III was suspended for his final college game at Notre Dame, the Pinstripe Bowl, for what the school described as a violation of team rules.

He was second on the team with 555 rushing yards and has three rushing touchdowns this season. He caught seven passes for 51 yards.

— LSU offensive line coach Greg Studrawa is leaving the program to pursue other unspecified opportunities, the university announced.

Studrawa had been part of coach Les Miles' staff since he came to LSU seven years ago.
"Stud (Studrawa) was a big part of our success here," Miles said in a statement. "We won a lot of games, including a national championship and four straight 10-win seasons, with him. We appreciate all that Greg did for this program and wish nothing but success for him and his family in the future."

Studrawa served as the offensive coordinator during the 2011 and 2012 seasons after health issues necessitated that Steve Kragthorpe relinquish those duties. Longtime NFL assistant Cam Cameron joined the LSU staff as the offensive coordinator in 2013.

— Michigan Wolverines coach Brady Hoke announced that offensive coordinator Al Borges will not be retained for the 2014 season.

"Decisions like these are never easy," Hoke said. "I have a great amount of respect for Al as a football coach and, more importantly, as a person. I appreciate everything he has done for Michigan football for the past three seasons."

Prior to joining Michigan in 2011, Borges was a member of Hoke's staff at San Diego State in 2009 and 2010.

Michigan's offense finished the season averaging 32.2 points per game (46th nationally), but only 373.5 yards per game (97th) and 5.44 yards per play (76th).
[© 2014 Thomson Reuters. All rights reserved.]
Copyright 2014 Reuters. All rights reserved. This material may not be published, broadcast, rewritten or redistributed.