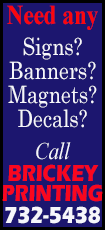 The 110-year-old car maker, bought by Germany's BMW <BMWG.DE> in 1998, sold 3,630 vehicles in 2013, up from 3,575 in 2012, driven largely by demand for personalized vehicles from the super-rich in Asia and the Middle East.

Sales in China jumped 11 percent last year to match those in the United States for the first time and the company is eying new markets this year including Myanmar. It is also looking at entering the sport-utility vehicle market but has not made a decision, its chief executive told Reuters.

Rolls-Royce's bumper sales report came a day after Bentley Motors, another British luxury car brand now under the German ownership of Volkswagen <VOWG_p.DE>, reported record sales for 2013.

Torsten Mueller-Oetvoes, chief executive of Rolls-Royce Motor Cars, said that sales were strong globally in 2013 including in Germany, Japan, Qatar and Canada and were particularly good in the Middle East, rising 17 percent.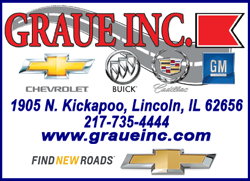 China and the United States now both accounted for 28 percent of its sales, while the Middle East snapped up 20 percent and Asia 10 percent.

However Mueller-Oetvoes did not expect Chinese sales to top the U.S. in 2014 as the car manufacturer was seeing strong American demand for its new model, the Wraith, which starts at about $285,000, with its order book full until mid-2014.

He expected another good year for Rolls-Royce — whose customized vehicles typify super-luxury — as long as forecasts for the global economy held true. But customers were becoming more discerning as "pure bling was no longer the criteria".

"People are a bit tired with luxury goods that all look the same and they want more individualization and customization," Mueller-Oetvoes said in an interview. "They want to sit down with our designers to make it their own car."

All Rolls-Royce's Phantom models were customized in 2013 as were 75 percent of its more compact Ghost models, he said. Buyers of the Wraith model were also requesting personal touches such as champagne fridges, family crests on headrests, and luggage to match the car leather.

TAILORED INTERIORS

One of the more unusual requests last year was to furnish a car with wood from the estate of the buyer while more owners were asking for 1,340 fiber optic lamps to be hand-woven into the roof lining in the shape of a favorite constellation.

Mueller-Oetvoes said future growth depended on Rolls-Royce's global strategy. It is now present in 40 countries and is starting to appeal to a growing number of women buyers in top executive positions, who currently account for about 10 percent of sales.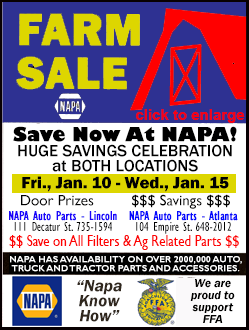 Rolls-Royce opened 15 new dealerships last year in cities like Istanbul, Beirut, Lagos, Hanoi and Manila, and expected to open up to eight more in 2014, eyeing Myanmar and Azerbaijan.

Jaguar Land Rover, another British-based luxury car maker, owned by India's Tata Motors <TAMO.NS>, is also looking at entering Myanmar, according to its Southeast Asian partner.

Mueller-Oetvoes said Rolls-Royce was looking at entering the fast-growing sport-utility vehicle (SUV) market which could rival the SUVs being made and developed by Bentley, Jaguar Land Rover and Volkswagen-owned Porsche.

"It is certainly a very interesting segment but the question is what would a Rolls-Royce look like if we enter this market? This is something we are evaluating," Mueller-Oetvoes said.

"There is no decision yet and no green light. We are not rushing.

Mueller-Oetvoes said Rolls-Royce would create another 100 jobs this year at its manufacturing plant in Goodwood, southeast England, after creating 100 new jobs last year. Rolls-Royce employs more than 1,300 people worldwide.

Britain's Business Secretary Vince Cable said the new jobs and higher sales at Rolls-Royce showed the strength of the iconic brand and rising success of Britain's car industry.

Car exports from Britain last year were up 7 percent, generating over 30 billion pounds for the economy.

(Editing by Susan Fenton)
[© 2014 Thomson Reuters. All rights reserved.]
Copyright 2014 Reuters. All rights reserved. This material may not be published, broadcast, rewritten or redistributed.