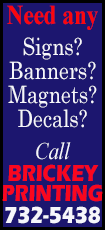 A review, posted on the FDA's website on Friday, comes ahead of a meeting on Jan. 14 of outside medical experts who will discuss the drug and recommend whether it should be approved. The FDA generally follows the advice of its advisory panels.

The drug, droxidopa, is designed to treat neurogenic orthostatic hypotension (NOH), a rare, chronic type of low blood pressure that occurs on standing.

Arguments in favor of approval include "strong evidence" that the drug confers at least one week of benefit, the staff review found. Arguments against approval include a lack of evidence that the benefit is durable over a longer period of time.

The disorder is associated with certain neurological disorders such as Parkinson's disease; multiple system atrophy; and pure autonomic failure — conditions which can impair the body's involuntary functions such as blood pressure and heart rate.

(Reporting by Toni Clarke in Washington)
[© 2014 Thomson Reuters. All rights reserved.]
Copyright 2014 Reuters. All rights reserved. This material may not be published, broadcast, rewritten or redistributed.