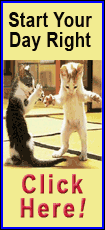 After a dreadful first two months of the season, Woodson sounded more like a doomsayer than a prophet as the Knicks and the Heat headed in different directions. However, in the first meeting between the teams this season, the mercurial Knicks turned back the Heat 102-92 Thursday before 19,812 at Madison Square Garden.

New York (13-22) won its fourth game in five outings this month after going 9-21 to close out 2013. The Knicks are a league-best 4-1 against the Heat in the regular season over the past two seasons.

Miami (27-9) won 11 of its previous 13 games.

Forward Carmelo Anthony led the Knicks with 29 points, center Andrea Bargnani added 19 points, and point guard Raymond Felton contributed 13 points and 14 assists.

Playing in his 800th NBA game, forward LeBron James led the Heat with 32 points.

Woodson has utilized 13 starting lineups this season, and the Knicks weren't at full strength again Thursday. Center Tyson Chandler was out with the flu, and backup point guards Pablo Prigioni (leg) and Beno Udrih (toe) were sidelined. Forward Amar'e Stoudemire provided a lift off the bench, posting 14 points and 11 rebounds for his first double-double of the season.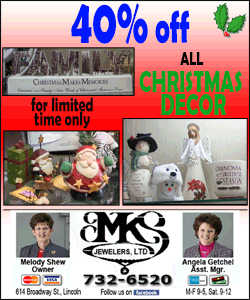 "It's been hard to judge us because I just have not had that core group on the floor a long period of time, just to see where we are as a ballclub and see how that supporting cast can really fit in," Woodson said. "We are starting to figure it out defensively a little bit."

The Knicks started the fourth quarter with a 7-0 run to increase their lead to 82-71 with 9:33 remaining. A jumper and layup from Felton and a long 3-pointer from Anthony put the Knicks up 98-86 with 2:18 to play.

Miami scored just three baskets from the floor in the final 3:41 of the game.

"Their defense stepped up, and we just didn't get to play our game," Heat coach Erik Spoelstra said. "They dominated in the paint tonight. That's usually our style. You have to give them credit.

"The end of the third quarter and throughout the fourth quarter, particularly defensively, there were lot of late rotations and loose balls that kind broke the momentum."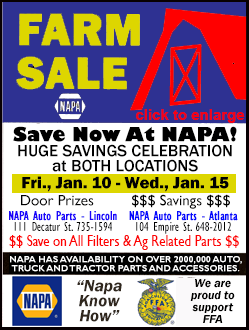 Anthony scored eight points in the third quarter, draining two of three 3-point attempts to help the Knicks take a 75-71 lead. Bargnani's three-point play tied it at 69-69. He followed that with a short jumper, and then dunks from Stoudemire and guard Tim Hardaway Jr. gave the Knicks a 75-69 cushion before James scored on a layup for his 11th point of the quarter.

"We are starting to believe in one another again," Anthony said. "We are starting to trust each other again and communicating more on the court. We are putting complete games together now."

With James taking a breather, the Knicks opened the second quarter on an 11-2 burst and led 32-29 with 9:02 left in the half. When he returned, James played the role of the playmaker, assisting on two 3-pointers from forward Rashard Lewis late in the quarter, helping Miami to a 48-43 halftime edge.

James scored 11 points in the first quarter, mainly with his mid-range jumper, as the Heat established a 27-21 advantage. Felton did a nice job of distributing, handing out six assists as the Knicks sank 10 shots.

"(The Knicks) played a great game," James said. "They made some timely shots. I thought Raymond (Felton) played great defense and did a good job of putting those guys in positions to succeed."

NOTES: Thursday was the first time this season the Knicks won a game after trailing at the half. They were previously 0-17. ... Knicks G J.R. Smith was fined $50,000 for "recurring instances of unsportsmanlike conduct" for twice attempting to untie the sneakers of an opponent in the Knicks' previous two games. Coach Mike Woodson elected not to play him Thursday. ... The Knicks play eight consecutive games at Madison Square Garden between Jan. 17 and Feb. 1. ... Miami F Shane Battier missed his fourth straight game due to a left quad strain. ... Knicks F Carmelo Anthony averages 39.2 minutes per game, tops in the NBA. ... Heat F LeBron James had a .589 field-goal percentage entering the game, the best mark among league forwards. He hit 12 of 17 shots against New York. ... The Heat led the NBA in field-goal percentage at .511 before Thursday's game. Miami shot .544 Thursday. ... Miami's second game of its six-game road trip is against the Nets in Brooklyn on Friday. Players from both teams will wear their nicknames on the back of their jerseys in that contest.
[© 2014 Thomson Reuters. All rights reserved.]
Copyright 2014 Reuters. All rights reserved. This material may not be published, broadcast, rewritten or redistributed.