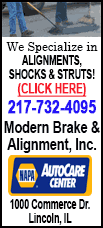 The Pilots snapped a 10-year, 20-game losing streak to Gonzaga by downing the 22nd-ranked Bulldogs 82-73 at the Chiles Center. Gonzaga won its previous 22 consecutive regular-season games in the West Coast Conference since dropping a 66-65 decision at San Francisco on Feb. 18, 2012.

"Clearly, they (the Pilots) outplayed us," Gonzaga coach Mark Few said.

"We didn't play the way we can," Bulldogs guard Kevin Pangos said.

Fans poured out of the stands to celebrate with Portland players at center court after the Pilots beat a Top 25 team for just the seventh time in 61 tries in school history. A near-capacity crowd of 4,714 inspired the Pilots, who often draw fewer than 2,000.

"The tone was set (by the crowd)," Portland guard Kevin Bailey said. "We just had extra fire."

Pilots coach Eric Reveno said, "It helps that the building is rocking, but our guys were dialed in from the get-to."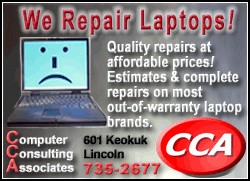 Five players scored 11 or more points for the Pilots (10-7, 2-3 WCC), and the 82 points were a season high for a Gonzaga opponent. Portland's defense also was critical in a contest in which the Pilots led from the opening basket and never let Gonzaga pull closer than seven points down the stretch.

"We guarded people differently than other teams," Bailey said. "It showed.

"They really like to shoot 3s, so we keyed on Pangos and (guard Drew Barham)."

Bailey and Few noted that Portland left guard David Stockton open beyond the 3-point arc. Stockton, the son of former NBA great John Stockton, finished with five points after missing all three of his 3-point attempts.

Pangos, who was leading the WCC with 48 percent shooting on 3-pointers, went 2-for-4 on treys. Barham was 2-for-6 from beyond the arc on a night when Gonzaga hit just four of 15 treys (26.7 percent). Gonzaga started the day ranked first in the nation in 3-point shooting at 44.3 percent.

"We weren't moving the ball very well," Few said, "and we weren't executing our screening action very well."

Reveno said he agreed with Few and Pangos that the absence of standout guard Gary Bell Jr. hurt the Bulldogs at both ends of the court. Bell, out with a broken hand, is Gonzaga's best perimeter defender and a quality 3-point shooter.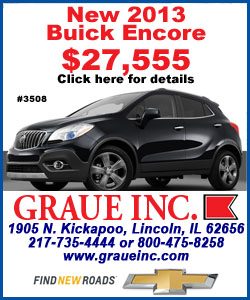 "He would have helped tonight," Few said. "They were choosing not to guard David. We couldn't take advantage of that."

Guards Bryce Pressley (16 points), Alec Wintering (14), Bailey (13) and Bobby Sharp (12) joined center Thomas van der Mars (11) as double-figures scorers for Portland. Bailey had three of Portland's eight blocked shots. Gonzaga blocked just one shot.

Forward/center Sam Dower Jr., continuing to nurse a sore back, came off the bench to lead Gonzaga with 14 points. Pangos had 12 (despite 3-for-10 shooting), and center Przemek Karnowski and guard Gerard Coleman both added 11.

The Pilots, who shot 51.9 percent from the field, nailed eight of 14 shots from 3-point range (57.1 percent). The Bulldogs, who ranked third nationally with 52.0 percent shooting from the floor coming into play Thursday, shot 44.8 percent.

"We struggled to stop them all night," Few said. "It wasn't the posts that we went into the game being concerned about, it was the guards that were bouncing it by us all night.

"Then we struggled at the other end because we weren't moving the ball very well and weren't executing our screen action very well."

Reveno said "a lot of little things — hustle plays" contributed to the win. Few agreed.

"They were definitely flying around and more assertive and consistently beat us to the ball pretty much all night until (the final minutes)," Few said.

NOTES: Gonzaga won its only other true road game on Dec. 10 at West Virginia. ... The Bulldogs won their first four WCC games by an average of 25 points. ... After opening WCC play with five straight home games, the Pilots play nine of their remaining 13 league games on the road. ... Portland and Gonzaga both finish league play with four road games. ... Portland started the night ranked fourth in the WCC in scoring at 78.3 points per game. No Portland team finished a season with a higher average since the 1991-92 Pilots averaged 80.9 with current Miami Heat coach Erik Spoelstra starting at point guard.
[© 2014 Thomson Reuters. All rights reserved.]
Copyright 2014 Reuters. All rights reserved. This material may not be published, broadcast, rewritten or redistributed.