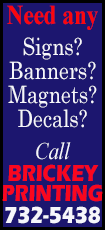 The 6-foot-3 guard scored 32 points as the California Golden Bears made it 12 consecutive wins over the 17th-ranked Oregon Ducks with a 96-83 decision in Pac-12 play at Matthew Knight Arena.

"It's a long way to go — there are 16 more games left," California coach Mike Montgomery said. "It gives us some confidence to know we are capable of beating a good team, first and foremost. I think Oregon is a really good team. I thought we did a good job, by in large.

The Bears (11-4, 2-0 Pac-12) handed Oregon its second straight defeat after the Ducks opened the season with a 13-game winning streak.

"It is not going to be an easy hole to dig out of," Oregon coach Dana Altman said. "We needed these two at home because we have to go on the road for three games after this. This was a big game for us, there is no other way to put it. We needed to play better, get things going. I thought we were ready for that. Obviously we weren't."

Mathews made a jumper to open the game and exceeded his season average in the first five minutes. He scored 20 first-half points.

"We gave him an open '3' to start the game, and his first couple were wide open," Altman said. "He got it going for a guy averaging seven points per game. He scored 32, that's a great night."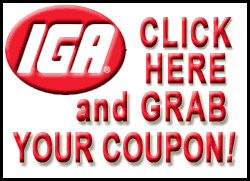 Mathews made just his fourth start and exceeded his previous career best of 22 points.

"Thirty-two points on the road for a freshman, that's pretty good stuff," Montgomery said. "He kept us going in the first half."

Guard Justin Cobbs added 20 points and 11 assists for the Bears. Forward Richard Solomon scored 16 points, and guard Tyrone Wallace had 14 for Cal.

Guard Joseph Young had 29 points to lead the Ducks (13-2, 1-2). Oregon forward Mike Moser contributed 15 points and 10 rebounds.

Cal trailed 60-59 before it scored eight straight points, beginning with three-point plays by Solomon and Wallace. Forward Christian Behrens had a tip-in to put the Bears ahead 67-60 with 10:10 remaining in the game.

Oregon guard Johnathan Loyd added a steal and layup before Cal hit four free throws. Young followed with three free throws, and he made a rebound basket to get the Ducks within 76-74 with 5:14 to play.

Mathews sank a 3-pointer and Cobbs had a put-back to give Cal a 81-74 edge. Mathews later had two free throws and Solomon dunked to put the Bears ahead 87-77.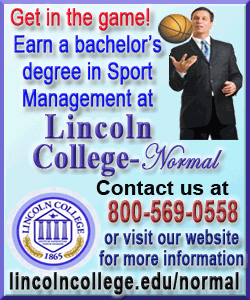 Cal led 46-42 at halftime and pushed the advantage to 49-42 on a 3-pointer by Mathews to start the second half before Oregon scored eight straight points. Young converted a three-point play, and guard Damyean Dotson had two free throws before Moser put Oregon ahead 50-49 on a 3-pointer with 16:41 to play.

Young stretched the lead with a basket before Solomon made a three-point play to tie the game 52-52. Young added a couple free throws to give Oregon a 56-54 lead, but Cobbs made a 3-pointer for Cal and Solomon dunked to put the Bears ahead 59-56.

Guard Dominic Artis drove for a basket to get Oregon within 59-58, and Young added two free throws as the Ducks took a 60-59 lead with 11:56 to play.

The first half was also a back-and-forth affair.

Wallace and Young trade 3-pointers before Loyd scored to put Oregon ahead 11-10 early.

Mathews then converted a three-point play to put Cal ahead 15-11 with 14:59 left in the first half.

Oregon closed within 19-18 on a 3-pointer by Moser before forward David Kravish scored for Cal. Mathews added two free throws to put the Bears ahead 23-18 with 12:27 left in the half.

Cobbs hit a jumper for California, and Wallace drilled a 3-pointer as Cal went up 28-24 with 10:25 left in the half. Young scored seven straight Oregon points to tie the game at 36 before Kravish and Wallace scored to put the Bears back up 40-36. Mathews and Cobbs each scored to push the lead to 44-36 for Cal.

Young converted a three-point play, and Moser capped the first half with a 3-pointer as Oregon got within four points at the break.
NOTES: Oregon announced the addition of transfer F Brandon Austin, a 6-foot-6 freshman who was suspended by Providence before he played in a game. Austin was a top-50 national recruit who will not be eligible this season. He will be able to play for the Ducks at the end of the next fall term in late December. ... Oregon also announced that Jordan Bell, a freshman who signed with the Ducks this season but was declared ineligible, will not join the team until next season. ... Six-foot-eight F Arik Armstead joined the Ducks after playing defensive end for the football team. He sat out a redshirt season last year.
[© 2014 Thomson Reuters. All rights reserved.]
Copyright 2014 Reuters. All rights reserved. This material may not be published, broadcast, rewritten or redistributed.