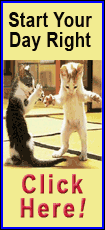 The Wildcats weathered a stirring UCLA comeback to post a 79-75 Pac-12 victory at Pauley Pavilion, taking the lead for good when guard Nick Johnson hit the go-ahead bucket with 1:27 remaining.

UCLA, which won all three games between the teams last season, used a 15-1 run to take a 70-69 lead before Johnson put Arizona back in front.

"We were in three great battles last year," Arizona coach Sean Miller said. "Everybody needs a chip on their shoulder, and I think tonight our guys came in ready to battle."

Johnson, a 6-foot-3 junior, scored 22 points, his sixth 20-point game of the season. Center Kaleb Tarczewski added 16 as the Wildcats (16-0, 3-0 Pac-12) tied the 1931-32 team for the best start in school history.

"We know 16-0 is not easy to do, and I think we'll have a lot of pride in the fact we've been able to do it," Miller said. "And yet it's up to us to continue to forge forward and not worry too much about that. It's so much about the next game."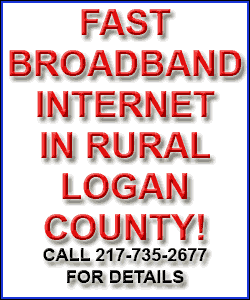 Miller called a play for Johnson on the go-ahead jumper, a 14-footer in the lane, and the Wildcats made six free throws in the final 1:23 to maintain the lead.

"Coach asked me what play I wanted," Johnson said. "(The defender) went for the steal, so I got a little floater.

"You work so hard for that moment, and the team is trusting you to make that shot. With all what we went through last year, we couldn't give up."

Forward Kyle Anderson had 16 points, and guards Jordan Adams and Tyler Alford had 12 points apiece for UCLA (12-3, 1-1). Anderson and Adams grabbed 11 rebounds apiece.

Arizona held UCLA to 40 percent shooting from the field and had a 37-36 rebounding advantage. The Wildcats outrebounded their opponents in all 16 games.

This one appeared safely in hand after Johnson's slam on a drive through the lane gave Arizona its biggest lead, 68-55, with 6:13 remaining.

However, UCLA countered with a 13-0 run that included a 3-pointer and two free throws by Alford. The surge was capped by an Adams 3-pointer with 2:21 left to tie the score at 68.

Alford, son of UCLA coach Steve Alford, made two free throws with 1:44 remaining to give UCLA a 70-69 lead, but Johnson followed with his game-winner in the lane.

"In previous (losses), we kind of shut down when we were down," Anderson said. "We did all we could. We fought hard."

Arizona freshman forward Aaron Gordon, who had 10 points, hit two free throws with a 1:08 remaining to make it 73-70.

Adams missed a 3-pointer from the left baseline that would have tied the game with a minute left, and UCLA never had the ball with the chance to tie again.

"Coach called my name, and I thought the play was perfect," said Adams, who made only four of 15 field-goal attempts while being covered by Johnson. "It looked great, but it came up short."

UCLA guard Zach LaVine made a 3-pointer with 12.6 seconds to make it 77-75 before Arizona reserve guard Gabe York sank two free throws with 12.7 seconds left.

"Arizona is a really good defensive team," Steve Alford said. "We made some really good plays and got some good looks late. We're not that far off. We know that."

York finished with 12 points, sinking three 3-pointers, all in the first half.

"We lost to UCLA three times last year, and none of us forgot that," the sophomore said. "Coach said this is not going to be an easy game, but losing to them three times last year definitely made us hyped for the game.

NOTES: UCLA is 10-20 against No. 1-ranked teams. The last time the Bruins faced the top-rated team, they lost 73-61 to Kansas on Dec. 6, 2009. That was their only other battle with a No. 1 team since the 2004-05 season. The Bruins' last victory over the top-ranked squad was against Arizona, a 96-89 win in the 2003 Pac-10 tournament. ... UCLA F Kyle Anderson entered the game averaging 15.1 points, 8.9 rebounds and 6.6 assists a game, the only NCAA Division I player averaging at least 15/8/6. ... Los Angeles Clippers coach Doc Rivers was at the game and received a mixed response when shown on the video board.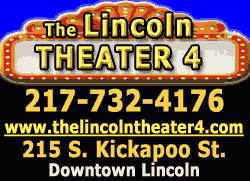 [© 2014 Thomson Reuters. All rights reserved.]
Copyright 2014 Reuters. All rights reserved. This material may not be published, broadcast, rewritten or redistributed.