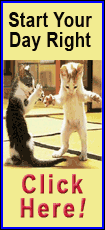 Sparked by a 10-0 run to start the game, the Hawkeyes routed the Wildcats 93-67 at Carver-Hawkeye Arena.

McCaffery was suspended for Thursday's game by the Big Ten Conference for his action in the Hawkeyes' Sunday loss at Wisconsin, when he was ejected and bumped an official. McCaffery was with the team Thursday for its pregame shootaround and team meal, but he left before either squad took the floor for warmups.

"Very proud of our guys tonight," said Iowa assistant coach Kirk Speraw, who coached in McCaffery's absence Thursday. "They really approached the week with great maturity and focus. I thought they executed the game plan very well tonight."

Junior forward Aaron White and senior forward Melsahn Basabe were the Hawkeyes' key contributors, both finishing with double-doubles. White, who shot 10-for-10 from the foul line, had 18 points and 10 rebounds. Basabe tallied 16 points on 5-of-5 shooting, and he grabbed 10 boards.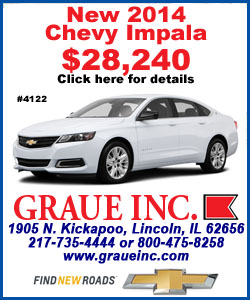 "I've missed two in the past two games, and maybe last year, I might have accepted that because I didn't shoot as good a number as I have this year," White said about his performance from the free-throw line. "I've got the confidence to knock them down. I hate missing free throws, so that number was nice to have."

Iowa (13-3, 2-1 Big Ten) also received double-figure scoring performances from senior guard Roy Devyn Marble (15 points on 5-of-7 shooting) and sophomore center Adam Woodbury (10 points).

Northwestern (7-9, 0-3) was led by its duo of junior guard JerShon Cobb and senior forward Drew Crawford.

Cobb had 18 points on 6-of-13 shooting and led the Wildcats with seven rebounds. He fouled out of the game with 4:28 remaining and Northwestern down 78-57. Crawford provided 12 points on 5-of-12 shooting.

"We really haven't had both of them going on the same night," Northwestern coach Chris Collins said. "For us, our margin of error is very small. We need good players to play really well."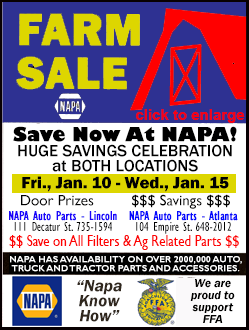 The Hawkeyes led 41-26 at halftime.

Iowa started hot, and Northwestern didn't score its first bucket until there was 15:10 left in the first half.

The Wildcats clawed back within 15-10 before tempers flared on the court. Double fouls were called on Iowa forward Zach McCabe and Northwestern guard Dave Sobolewski with 10:55 to go before halftime. McCabe also received a technical foul, as did Crawford.

Once play resumed, the Hawkeyes began hitting shots from behind the arc. Three 3-point buckets — two by sophomore guard Mike Gesell and another by sophomore forward Jarrod Uthoff — allowed Iowa to extend its lead back to double figures. As a team, the Hawkeyes shot 5-for-7 from 3-point range in the first half and 8-for-14 for the game.

"Really, it was the defensive intensity. We picked it back up once me and Whitey got back in," Marble said. "We got a couple of steals and got out running in transition and really just expanded that lead. Coach Speraw was really getting into us, wanting us to make sure that we played for 40 minutes because we didn't do that against Wisconsin."

Iowa's next game is Sunday at No. 3 Ohio State (15-1, 2-1). Northwestern returns home to play No. 23 Illinois (13-3, 2-1) on Sunday.

NOTES: Coaching in Fran McCaffery's place was assistant coach Kirk Speraw, who came to Iowa with McCaffery in 2010 after serving as Central Florida's head coach for 17 seasons. Speraw also filled in after McCaffery was ejected from Iowa's game last weekend against Wisconsin. ... Senior F Melsahn Basabe became the third active Iowa player to reach 1,000 points for his career. F Aaron White and G Roy Devyn Marble both previously reached that plateau for the Hawkeyes. ... Northwestern junior G JerShon Cobb reached double figures scoring for the first time since Dec. 7, when the Wildcats defeated Western Michigan 51-35. Cobb finished with 11 points against the Broncos.
[© 2014 Thomson Reuters. All rights reserved.]
Copyright 2014 Reuters. All rights reserved. This material may not be published, broadcast, rewritten or redistributed.