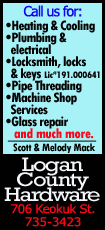 Despite relentless practice and preparation, things weren't going well for the veteran.

One conversation was all it took for Foye to turn things turn around.

Foye scored a season-high 24 points, guard Ty Lawson added 16 points and 14 assists, and the Denver Nuggets beat the Oklahoma City Thunder 101-88 Thursday night.

Guard Evan Fournier came off the bench to score 19 for the Nuggets, who won their fourth in a row following an eight-game losing streak.

Foye is playing a big part in Denver's resurgence. He is averaging 18.5 points during the winning streak, and Thursday set a season scoring high for the second straight game.

All it took was a little pep talk from coach Brian Shaw.

"Coach sat me down and said, 'You've been in this league eight years. You've done this over and over,'" Foye said. "'Last year you made 178 3s. This is what you have done. I need you to be aggressive. I need you to shoot more.' They said they needed me to be a vocal leader."
He was a leader on offense, hitting six of the team's 14 3-pointers.

"Randy's in a nice groove," Shaw said. "He has a nice rhythm. We're in a good place right now."

Forward Kevin Durant scored a game-high 30 points for the Thunder, who dropped their second consecutive game. Durant scored half of his points from the free-throw line, where he was 15-for-16.

Oklahoma City (27-9) has been a .500 team since losing guard Russell Westbrook to a right knee injury in late December. The Thunder stumbled into Denver following an 11-point loss to the Jazz in Utah on Tuesday.

On Thursday, they again felt the absence of their All-Star guard. Coach Scott Brooks couldn't find a complementary scorer for Durant, who carried the load but couldn't do it all.

"Today they were sitting there and watching me," Durant said of his teammates. "I take full responsibility. As the leader, you take the good and the bad."

Durant had half the team's points late well into the third quarter, and no other Thunder player reached double figures until guard Reggie Jackson hit two free throws with 2:56 left in the third. By then, Denver was in control of the game.

Jackson finished with 13, and Thunder guard Derek Fisher had 12, all in the fourth quarter.

"We took a lot of tough shots and we missed a lot of shots," Brooks said. "Third quarter we took too many bad shots. It's tough to make those shots consistently."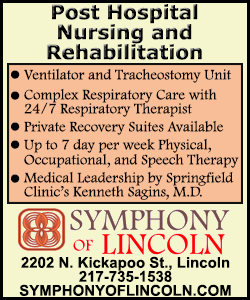 With the Nuggets leading 72-61, Foye hit two 3-pointers and Fournier sank another as the lead grew to 81-61. Center Timofey Mozgov made a jumper to give Denver an 89-66 lead heading into the fourth.

The lead grew to 25, and Durant, who came out of the game late in the third, never got off the bench in the last 12 minutes, although he did get hit with a technical foul with 4:41 left.

"They made 14 out of 31 3s tonight," Durant said. "A team that goes 14-for-31 from the trey is hard to beat."

Brooks stuck with his bench for the entire fourth quarter, and the reserves made it respectable but never seriously threatened Denver.

Foye was happy to see Durant keep his warmups on.

"When (Brooks) took him out, I said to myself, 'Don't let that guy get back in,'" Foye said. "He's dangerous."

The Nuggets (18-17) led for most of the first half thanks to contributions from bit players. Fournier came off the bench to score 11 points, and forward Quincy Miller, in his first career start, had five in 10 first-half minutes while playing serviceable defense on Durant. Miller finished with nine points.

Durant scored 24 of the Thunder's 51 first-half points.

"We talked about Kevin Durant getting his. He had 24 at halftime, but we didn't want anybody else to get into a rhythm," Shaw said. "We did a pretty good job of that for the most part."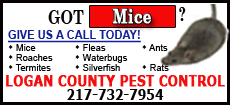 NOTES: Nuggets F Wilson Chandler did not play because of a left groin strain suffered in Tuesday night's win over the Boston Celtics. Chandler, who missed the first part of last season after left hip surgery, is day-to-day. ... Oklahoma City F Serge Ibaka was back in the lineup after missing Tuesday night's game against Utah with flu-like symptoms. He finished with eight points and 10 rebounds. ... Nuggets G Andre Miller continues to be away from the team for what the Nuggets said were personal reasons. He has not been at a game since Jan. 1. ... The Nuggets and the Thunder both routed the Celtics in the past week. Oklahoma City beat Boston by 23 on Sunday, and Denver followed with a 31-point win on Tuesday. ... Nuggets G Nate Robinson played despite having a sprained right ankle. He scored six points in 23 minutes.
[© 2014 Thomson Reuters. All rights reserved.]
Copyright 2014 Reuters. All rights reserved. This material may not be published, broadcast, rewritten or redistributed.