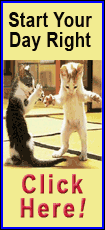 With forwards Mikko Koivu and Zach Parise both on injured reserve, Minnesota got a hat trick from right winger Justin Fontaine and the game-winner center Kyle Brodziak to beat Phoenix 4-1 on Thursday at Jobing.com Arena.

The win improved the Wild to 4-0 in 2014 with wins over the Buffalo Sabres, Washington Capitals, Los Angeles Kings and Phoenix. The latest victory also pushed Minnesota into eighth place in the Western Conference standings, two points ahead of the Coyotes, who fell to 3-6-2 in their past 11 home games since a 9-0-1 start.

"We went through a real tough stretch and that was kind of a time where we knew we had to dig in and really get to it," said Wild coach Mike Yeo of the six-game losing streak that preceded this winning streak. "But there's no question that our guys are playing with urgency, recognizing the guys we have out of the lineup."

With the score tied at 1 early in the third period, Brodziak stole the puck from Coyotes defenseman Keith Yandle at the Wild blue line, raced in alone on Phoenix goaltender Mike Smith and banked a shot off Smith's body for a 2-1 lead.
The goal was the 85th of Brodziak's career. Eight came against the Coyotes. Left winger Matt Cooke posted his second assist of the game and sixth in the past seven games on the goal.

Later in the third, Fontaine took advantage of a freakish bounce off forward Jason Pominville's dump-in. Smith was behind the net to make the play, but the puck banked off the glass to the front of the goal, where Fontaine was able to tap it in for a 3-1 lead. He added an empty-net goal to complete the hat trick.

"I got a couple of nice bounces and that helps. It was just one of those nights for me," said Fontaine, who last had a hat trick during his junior year in college at Minnesota-Duluth and was a healthy scratch for four straight games in December. "Being a healthy scratch isn't fun but you learn every day and you grow and with the guys we have out you want to make a contribution."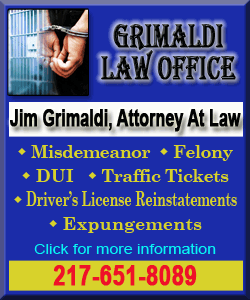 Fontaine got the Wild rolling when he took advantage of another bad turnover by Yandle in his own zone. With Yandle and center Mike Ribeiro defending Cooke on a rush, Yandle threw a blind, backhand clearing pass up the Coyotes' slot. Fontaine was trailing the play, and he picked up the loose puck before beating Smith high. Yandle also appeared to screen Smith on the play.

"It was kind of a miscommunication," Coyotes coach Dave Tippett said. "I think Yandle thought Ribeiro was going to get it and Ribeiro was holding up the guy for Yandle. But ultimately we give the puck away and it ends up in the back of our net."

Phoenix answered with a power-play goal at 2:04 of the second period. Coyotes left winger Shane Doan centered a pass from behind the net to right winger Mikkel Boedker, who whipped a backhand just under Wild goalie Niklas Backstrom's arm for his career-high 14th goal of the season.

But despite outshooting the Wild 40-28, the Coyotes couldn't get another one past Backstrom, who made 39 saves to Smith's 24.

"In a game like that you have to put as much onus on the guys trying to score as the guys who are trying to stop them," Coyotes captain Doan said. "If we want to find a way to take it to the next level, take that next step as a group, when we get guys who get those opportunities we've got to score them. C'mon. We've got to get more than one."

NOTES: Coyotes D Oliver Ekman-Larsson returned to the lineup after missing the previous two games with a head injury. ... Wild LW Zach Parise (lower body), G Josh Harding (illness), D Jared Spurgeon (lower body) and C Mikko Koivu (ankle fracture) are all on injured reserve and missed the game. ... Coyotes RW Mikkel Boedker has a goal in four of his past five games after scoring Thursday. ... After enduring an 0-for-15 slump on the power play, Phoenix has power-play goals in its past two games. ... Entering Thursday night's game, Wild D Ryan Suter led the NHL in ice time per game at 29 minutes, 41 seconds. ... Wild D Keith Ballard, a former Coyote who was a healthy scratch Thursday, is a minus-13 in the last 19 games that he played.
[© 2014 Thomson Reuters. All rights reserved.]
Copyright 2014 Reuters. All rights reserved. This material may not be published, broadcast, rewritten or redistributed.