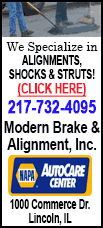 4-H Cloverland Cloverbud Adventures
Ages 5-7

Logan County 4-H welcomes all 5- to 7-year-olds to the upcoming 4-H Cloverbud events. This is a club program for children. The purpose is to provide experiences that are fun and educational, helping children learn to get along with others, explore many interests, learn subject matter skills, build self-confidence through healthy experiences, become prepared to graduate into the traditional club program when they reach age 8, and most important — have fun.

Programs for Cloverbuds have been scheduled for Saturday mornings from 10 to 11:30 a.m. on Feb. 1, "Heart of Gold"; March 1, "Surprising Seeds"; April 5, "Discovering Farm Animals"; and May 3, "Bugs, Butterflies & Spiders." These programs will be led by high school youth leaders serving as 4-H ambassadors.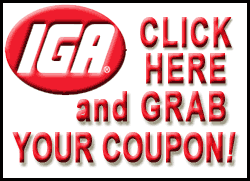 For children currently enrolled as Cloverbuds in Logan County, there is no charge for these programs. For children not currently enrolled, the cost will be $10, which includes all four Saturdays.
Register online at https://webs.extension.uiuc.edu/registration/?RegistrationID=9369 or call 732-8289 to register to attend.
For more information, feel free to contact Amy Hyde at 732-8289 or amyhyde@illinois.edu.
___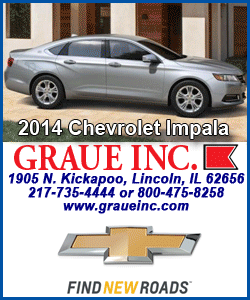 4-H YES! event
Fifth- to eighth-graders
Calling all fifth- to eighth-graders! Come and check out the kickoff event for the new 4-H YES group, focusing on leadership, community service and meeting new friends. The first meeting will be at the Logan County Extension office on Tuesday, Jan. 28, from 6 to 8 p.m. The evening will start with a taco bar, followed by "A Minute to Win It" challenges.
As the first community service project, each participant is asked to bring along a cake mix or a can of cake icing to make "birthday bags." These will be shared with the food pantry, which can distribute them to families with a birthday that month.
Share the word and bring a friend along to be a part of a new adventure with Logan County 4-H. To register, call the office at 732-8289, email Amy Hyde at amyhyde@illinois.edu or register online at https://webs.extension.uiuc.edu/registration/?RegistrationID=9363. Mark your calendars for future events on March 25 and May 20.
[Text from file received from Carissa Akpore, University of Illinois Extension]