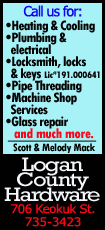 The U.S. market for aluminum sheet is expected to be up fivefold this year from 2012 with the development of vehicles like Ford Motor Co's <F.N> next generation F-150 full-size pickup truck, a more aluminum intensive model that will be shown Monday at the Detroit auto show.

Demand is expected to continue its surge as automakers look to slash vehicle weights to boost fuel efficiency, industry executives and analysts said.

"The one thing that has proven itself to be accurate is that any forward forecast of the use of aluminum in automotive will change upward," Phil Martens, chief executive of aluminum provider Novelis Inc <NVLX.UL>, said in a telephone interview.

The U.S. market for aluminum sheet, which stood at less than 200 million pounds in 2012, is expected to hit 1 billion pounds this year, and then double from there by 2020 and reach 3.2 billion to 6.4 billion pounds by 2025, according to independent industry analyst Lloyd O'Carroll.

Other vehicles using a lot of aluminum include Land Rover's <TAMO.NS> Range Rover SUV, Volkswagen's <VOWG_p.DE> Audi A8 sedan, Daimler's <DAIGn.DE> Mercedes Benz CLA sedan, General Motors Co's <GM.N> Chevrolet Corvette sports car and Tesla Motors Inc's <TSLA.O> Model S electric sedan.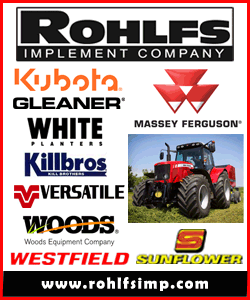 Novelis, along with Alcoa Inc <AA.N>, dominates the U.S. aluminum market, a trend that should continue for the time being as both companies pour hundreds of millions of dollars into expanding capacity to meet demand.

Analysts and industry officials said growth in the United States is exponential because consumers' preference for bigger engines and larger vehicles at a time of rising fuel economy requirements and lower emission standards has forced automakers to push for greater weight reductions in their vehicle designs than they can get from high-strength steel alone.

"If you really want to save a lot of weight, like on a pickup truck, you really have to go with something lighter than steel to take 700 pounds out," said Dick Schultz, managing director of the auto practice at research firm Ducker Worldwide.

U.S. government standards mandate that by 2025, automakers must increase corporate average fuel economy (CAFE) to 54.5 miles per gallon, up from 35.5 mpg by 2016.

The key question is whether the industry can keep up with demand, industry officials and analysts said. If not, some automotive customers could be caught short, lacking sufficient aluminum for their next-generation of lighter-weight cars and trucks.

Aluminum executives said they need two to three years advance notice to meet demand to give them enough time to expand existing plants or build new ones. If automakers do not effectively communicate their needs, shortages could develop, analysts and industry officials said.

"You could have pinch points develop if all of a sudden the auto industry rolls out a set of designs that are heavy in aluminum, if this transformation that we see taking place gradually occurs more quickly," said John Mothersole, director of research for the pricing and purchasing service at IHS.

Nevertheless, Mothersole and others do not see it becoming a long-term problem.
"If the automakers make the decisions quickly, then it will work. If the automakers delay the decisions too long, then some could have issues," said Pierre Vareille, CEO of Dutch aluminum products maker Constellium NV <CSTM.N>, which intends to announce its plans for entering the U.S. aluminum auto market in the first quarter. Constellium has an aluminum plant in West Virginia that serves aerospace customers.

Certainly, the aluminum suppliers' customers have faith.

"As we work to lightweight our vehicles, our use of aluminum and other materials continues to grow," said Doug Parks, vice president of GM's <GM.N> global product programs. "We stay very close to our suppliers to be sure they can meet our growing needs, and we're comfortable they will."

The growth in demand has Novelis and Alcoa spending big.

Last month, Novelis said it would invest $205 million to build aluminum finishing lines at plants in New York and Germany. The company also is finishing construction of a plant in China this year.

Novelis expects the auto industry to account for 25 percent of its business in two years, up from 6 percent two years ago as it shifts away from aluminum beverage cans, Martens said. Down the road, that could hit 50 percent.

Alcoa is on the cusp of completing a $300 million expansion dedicated to the auto sector at its Iowa plant. It also is building a factory in Saudi Arabia this year and will finish a $275 million expansion at its Tennessee plant next year.

"We're in constant communication with automakers about available capacity," said Alcoa's head of global marketing for automotive, Randall Scheps. "Every customer wants to know how much they can have."

Customers are clamoring for more, as the aluminum suppliers have already sold virtually all of their added capacity even if those plants are not yet online.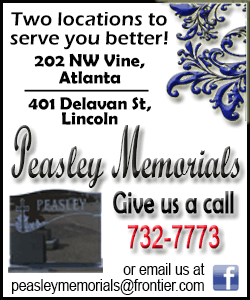 "The era of 'Build it and they will come' is over," analyst O'Carroll said. "Companies are not going to add capacity with volume and (profit) margin commitment."

(Reporting by Ben Klayman in Detroit; editing by Leslie Adler)
[© 2014 Thomson Reuters. All rights reserved.]
Copyright 2014 Reuters. All rights reserved. This material may not be published, broadcast, rewritten or redistributed.