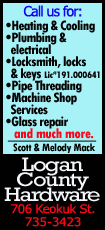 For the week, the S&P 500 rose 0.6 percent, while the Nasdaq climbed 1 percent. The Dow Jones industrial average finished the week down 0.2 percent.

Defensive stocks were the day's gainers, with utilities <.SPSMCU> and telecoms <.SPLRCL> among the few rising for the day. Financial <.SPSY> and energy <.SPNY> shares were the weakest for the day; both are closely tied to the pace of economic growth.

Homebuilding stocks rose as the much weaker-than-expected payrolls report drove the yield of the benchmark 10-year U.S. Treasury note sharply lower.

Shares of Lennar Corp <LEN.N> gained 2 percent to $39.19. The stock of D.R. Horton Inc <DHI.N>, the largest U.S. homebuilder, added 1.8 percent to $22.15. The PHLX housing index <.HGX> climbed 1 percent.

The Dow Jones industrial average <.DJI> slipped 7.71 points or 0.05 percent, to end at 16,437.05. The S&P 500 <.SPX> gained 4.24 points or 0.23 percent, to finish at 1,842.37. The Nasdaq Composite <.IXIC> added 18.471 points or 0.44 percent, to close at 4,174.665.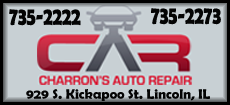 U.S. Labor Department data showed only 74,000 workers were hired last month, the smallest increase since January 2011, and significantly below the 196,000 that economists had expected.

While the jobs report bucked the positive trend of recent employment data — including the ADP report and jobless claims — the setback was expected to be temporary amid signs that the number of hires may have been affected by cold weather.

Investors continue to assess economic data through the Fed's eyes as they try to gauge how quickly the central bank will reduce its market-friendly bond purchases. December was the first payrolls report since the U.S. central bank announced that it was reining in the stimulus program.

"Since economic momentum had seemed to be picking up, there were real concerns that tapering would become more aggressive throughout the year — fears that this report has washed away," said Alec Young, global equity strategist at S&P Capital IQ in New York.
"People are hoping this is an anomaly, and it seems like it was related to the weather, but if it is a trend, then that is a real threat to GDP and corporate earnings growth."

With the earnings season under way, shares of Alcoa Inc <AA.N> fell 5.4 percent to $10.11 a day after the company reported a massive quarterly loss. Alcoa's results were hurt by recent declines in aluminum prices and a non-cash impairment charge on smelter acquisitions.
The pace of companies reporting earnings is expected to pick up in the following week, when a number of banks report their quarterly and full-year results.

"Macro has been trumping everything for a while, and certainly Washington has been very important, but the spotlight goes on corporate earnings next week," said Phil Orlando, chief equity market strategist of Federated Investors in New York.

Only 5 percent of S&P 500 components have reported earnings so far, with half of them posting better-than-expected profits and 62.5 percent topping revenue forecasts. Historically, 63 percent beat profit estimates, while 61 percent beat on revenue.

Sears Holdings Corp <SHLD.O> shares slid 13.8 percent to $36.71 a day after the retailer reported steep declines in comparable-store sales at its Kmart stores and its namesake U.S. chain in the crucial holiday season.

Target Corp <TGT.N> said a massive payment-card data breach that occurred during the first three weeks of the holiday shopping season affected at least 70 million people, more than double its previous estimate. Its stock dropped 1.1 percent to $62.62.

Trading at one of the three options exchanges operated by the Nasdaq OMX Group Inc <NDAQ.O> was briefly halted due to a computer-server problem. Nasdaq shares fell 0.8 percent to $39.92.

About 6.5 billion shares traded on U.S. exchanges, slightly above the 6.4 billion average so far this month, according to data from BATS Global Markets.

Advancing stocks outnumbered declining ones on the New York Stock Exchange by a ratio of about 3 to 1. On the Nasdaq, about 15 stocks rose for every 11 that fell.

(Editing by Jan Paschal)
[© 2014 Thomson Reuters. All rights reserved.]
Copyright 2014 Reuters. All rights reserved. This material may not be published, broadcast, rewritten or redistributed.