United confirms tech issues, says no pilots stranded
Send a link to a friend
[January 11, 2014] CHICAGO (Reuters) — United Airlines said a computer problem tangled its operations in recent days, responding to a report that the glitch contributed to 1,500 flight cancellations since January 1, the day after a new computer system went into use and that the airline lost track of some pilots.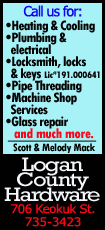 United spokesperson Dave Messing denied that United lost track of its pilots, putting the glitch down to last-minute scheduling the airline had to take up due to the cold weather.

He said United was rolling out a new scheduling system meant to get legacy United and Continental pilots on the same platform. The system went into effect on December 30, when severe weather hit and disrupted schedules of pilots as they were flying.

"Some pilots were out of position relative to their expected schedule and needed reassignment, but that is not unusual in a severe weather event that hits multiple hubs," he said.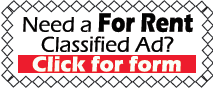 Bloomberg News, citing unnamed sources, reported that the system glitch in United's computer system contributed to the cancellations as the carrier was facing challenges with cold weather.

The Bloomberg report said five United workers, who were not authorized to comment publicly, said the airline lost track of hundreds of pilots since December 30, as the computer system wrongly reported which pilots would control which flights.

Chicago-based United has struggled to consolidate its operations nearly three years after the merger of UAL Corp and Continental Airlines. It has been working to win back customers after it faced severe service-related and operational problems last year.
Shares of United Continental rose 2.9 percent to $45.08 on Friday. Earlier this week, the carrier reported revenue gains for the month of December that had sent its shares up 7 percent on Thursday.

(Reporting by Nivedita Bhattarjee in Chicago and Karen Jacobs in Atlanta; editing by Gunna Dickson, Bernard Orr)
[© 2014 Thomson Reuters. All rights reserved.]
Copyright 2014 Reuters. All rights reserved. This material may not be published, broadcast, rewritten or redistributed.