U.S., Canada sign agreement to share data on space debris
Send a link to a friend
[January 11, 2014] (Reuters) — The United States and Canada have signed an agreement to share data on orbiting space debris, asteroids and other hazards to space flight, the U.S. military said on Friday.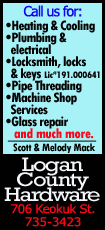 The agreement, signed on December 26 with Canada's Department of National Defence, permits an advanced exchange of data, the U.S. Strategic Command, which oversees the American military's space operations, said in a statement.

"We were pleased to finalize this data-sharing agreement with Canada, one of our closest allies. These agreements are mutually beneficial, provide for greater space flight safety and increase our national security," said Admiral Cecil Haney, commander of U.S. Strategic Command.

The agreement streamlines the process for Canada to request specific information gathered by U.S. Strategic Command's Joint Space Operations Center at Vandenberg Air Force Base in California, the statement said.

The information is crucial for space launches, satellite maneuvering and decommissioning, and other space activities, it said.

Canada joins Japan, Australia and Italy in participating in these agreements with the United States.

Scientists estimate there are about 29,000 pieces of man-made space debris larger than 4 inches orbiting Earth at average speeds of 15,500 miles per hour. At that speed, even small pieces of debris can damage or destroy spacecraft and satellites.

(Reporting by Eric Beech in Washington; editing by Leslie Adler)
[© 2014 Thomson Reuters. All rights reserved.]
Copyright 2014 Reuters. All rights reserved. This material may not be published, broadcast, rewritten or redistributed.