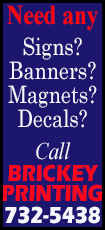 The rail system, a priority of Governor Jerry Brown, would send passengers hurtling through the state's fertile San Joaquin Valley as they travel from San Francisco to Los Angeles. Lines would eventually extend to San Diego and Sacramento.

The project, now estimated to cost $68 billion, has been dogged by controversy with questions over its planned routes, ridership estimates and projected costs.

While it is uncertain if the proposed measure by Assemblyman Jeff Gorell will eventually qualify for a statewide ballot, it seizes on potential voter discontent over the project.

"California cannot afford to pay for a high-speed train system that will cost more than $100 billion at a time when prisoners are being released from prisons and taxpayers are being asked to dig deeper into their own pockets to pay for basic services," the measure says.

The state's efforts to sell bonds for the rail project had already suffered a blow when a judge in November ruled against plans to issue more than $8 billion in bonds for financing.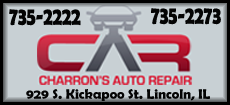 Brown, a Democrat, and other project supporters say the rail network will prove to be a jobs boon for California and transform the state's transportation infrastructure by linking far-flung metropolitan areas.

The measure would ask voters, who in 2008 approved nearly $10 billion in state general obligation bonds to help fund construction of the project, to reject further bond sales for high-speed rail.

In his ruling in November, Sacramento County Superior Court Judge Michael Kenney said there was too little information to support a decision by the authority overseeing the project to move forward with the sale of more than $8 billion in bonds.

The judge also ordered the authority to rescind its funding plan for the system, but did not halt the project, which has more than $3 billion in federal funds at its disposal. A new funding plan is in the works.

As a first step to get his measure on the ballot, Gorell filed it with the state attorney general's office on Friday, a required step before launching a petition drive. To qualify for the ballot, Gorell must collect 504,760 valid signatures.

A USC Dornsife/Los Angeles Times Poll released in September showed that seven out of 10 California voters wanted another vote on whether the rail project should continue, with 52 percent saying it should be stopped. The poll of 1,500 registered voters had a margin of error of plus or minus 2.9 percentage points.

(Reporting by Jim Christie; editing by Cynthia Johnston, Ken Wills and Leslie Adler)
[© 2014 Thomson Reuters. All rights reserved.]
Copyright 2014 Reuters. All rights reserved. This material may not be published, broadcast, rewritten or redistributed.