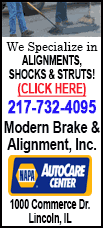 Gunman Adam Lanza found it "relatively easy" to shoot his way into the building, which had a wide open entry area, said Robert Ducibella, founder of DVS Security Consulting and Engineering and a member of the governor-appointed commission.

"This is a school built in 1954, and we know (Lanza) was easily able to shoot his way into the lobby and then get to his targets quickly," Ducibella said. "Future school design must make it both more difficult to penetrate buildings with stronger glazed glass, as well as adding vestibules and doorways. The longer you can delay entrance, the more time you are allowing police to arrive at the scene."

The building that formerly housed Sandy Hook Elementary School in Newtown, Connecticut, was torn down late last year. A new building on the property, funded by a $49.3 million state grant, is expected to open by December 2016.
Ducibella said making the sorts of changes he recommends could "delay someone trying to shoot their way into the building between six to eight minutes that could make all the difference" in preventing future massacres.

Lanza, who began his December 14, 2012, rampage by shooting his mother dead in their home, killed 20 children and six adults at the school he had once attended before turning his gun on himself.

State police have released a series of records on the incident, including details on the legally purchased firearms and ammunition in the shooter's home, 911 calls made during the attack and photos of the school after the shooting.

The records, however, have offered little clarity on Lanza's possible motives. A state attorney's report in November said "that question may never be answered conclusively."

Hamden Mayor Scott Jackson, who chairs the 16-member group, said he is optimistic that Lanza's father will hand over his son's school and medical records for a review. Jackson told commission members he has spoken to an attorney for Lanza's father.

"We've got to have it, several of the psychiatric doctors on this commission believe this information is vital," said Jackson. "We are trying ... to truly understand why this individual acted out in such a violent way."

Lanza's father could not be immediately reached for comment.

(Editing by Scott Malone, Amanda Kwan and David Gregorio)
[© 2014 Thomson Reuters. All rights reserved.]
Copyright 2014 Reuters. All rights reserved. This material may not be published, broadcast, rewritten or redistributed.