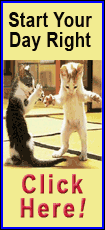 McAuliffe, 56, a former chairman of the Democratic National Committee and a major party fundraiser, will take the oath at the state capitol, which was designed by Thomas Jefferson.

The soon-to-be governor, who has never before held public office, narrowly defeated Republican Ken Cuccinelli, the outgoing attorney general and a favorite of the party's conservative Tea Party wing.

Saturday's ceremony marks the first time in a quarter-century that Democrats will hold all three of the state's top elective posts: governor, lieutenant governor and attorney general.

Larry Sabato, director of the Center for Politics at the University of Virginia, said Republicans could learn from McAuliffe's victory if they want to win competitive swing states like Virginia and take back the White House.

"Just about everyone realizes that Terry McAuliffe won mainly because Ken Cuccinelli's positions, especially on social issues, were too far to the right for a moderate swing state," Sabato said.
He added that McAuliffe was helped by bad publicity created by outgoing Republican Governor Bob McDonnell's acceptance of more than $160,000 in gifts and loans for himself and his family from Jonnie Williams Sr, a former chief executive of dietary supplement company Star Scientific Inc.

In his farewell address to the legislature on Wednesday, McDonnell apologized for "the problems and pain I've caused this past year." McDonnell is being investigated by federal and state authorities.

HILL AND BILL

Among those attending McAuliffe's swearing-in will be longtime friends former President Bill Clinton and his wife, former Secretary of State Hillary Clinton.

McAuliffe once wrestled an alligator to get a campaign contribution, and he could face a similar challenge getting bills through a state legislature where Republicans hold two-thirds of the seats.

McAuliffe is hoping in his first year to pass legislation expanding Medicaid and pre-kindergarten programs, tightening laws on gifts given to public officials and improving mental-health care.

Mental health reform has become an emotional issue for lawmakers after state Senator R. Creigh Deeds was stabbed and wounded in November by his son, Austin "Gus" Deeds, who had a history of mental problems. The younger Deeds then committed suicide by shooting himself.

Gus Deeds had undergone a mental health evaluation the day before under an emergency custody order. He had been released because no psychiatric bed could be found.

Republican lawmakers have said they will oppose an expansion of Medicaid. McAuliffe, who campaigned as a dealmaker, has said he is willing to negotiate since expanding the program under the Affordable Care Act will provide 400,000 uninsured state residents access to health care.

During his campaign, McAuliffe received about $1.8 million from abortion rights advocates, but his reappointment of Dr Bill Hazel as secretary of health and human resources has raised eyebrows among some abortion rights supporters.

Hazel was in charge when Cuccinelli, as attorney general, was forcing through regulations for abortion clinics that could lead to their closure.

(Writing by Ian Simpson; editing by Scott Malone and Leslie Adler)
[© 2014 Thomson Reuters. All rights reserved.]
Copyright 2014 Reuters. All rights reserved. This material may not be published, broadcast, rewritten or redistributed.