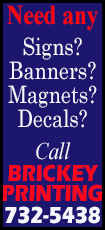 The school released a statement saying no records remained at the now-closed lab, Reproductive Medical Technologies Inc, to prove the woman's claim, and that the part-time employee died in 1999.

A University of Utah spokeswoman declined on Friday to comment beyond the statement, which said the university did not own or operate the lab, but contracted with it for specimen preparation and semen analysis.

"Through genetic testing, a woman who received artificial insemination in 1991 discovered the biological father of her child was not her husband, as she had assumed," the university statement said. "She traced the genetics of her child to a man who was a former employee of a now-defunct medical lab, Reproductive Medical Technologies Inc."
Three of the clinic's owners were faculty or staff at the University of Utah, which also owned an adjacent lab, and the employee whose sperm was involved also worked part-time at the lab between 1988 and 1993, the statement said.

The mother at the center of the possible sperm swap was not identified by the university, but told local television channel KUTV in an interview that she discovered the situation through DNA tests she had conducted on her family.

"When I called my daughter and my husband's DNA up next to one another, they didn't share any DNA at all and I just thought to myself, 'Oh my God!'" the woman told KUTV. The station did not disclose her name.
The woman, who was not shown on TV, told the station that she and her husband went to the lab in the early 1990s after they had trouble conceiving and that their daughter, who is now 21, was born in 1992.

The university said it had been unable to determine how the sperm could have been swapped, but said there was no evidence that any other couples were affected.

It said it was offering free paternity testing for women who received artificial insemination at RMTI or at the adjacent university-owned lab between 1988 and 1993.

(Reporting by Dan Whitcomb; editing by Cynthia Johnston and Gunna Dickson)
[© 2014 Thomson Reuters. All rights reserved.]
Copyright 2014 Reuters. All rights reserved. This material may not be published, broadcast, rewritten or redistributed.