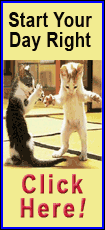 A blistering opening quarter by the Clippers set the tone for a 123-87 rout of the Lakers on Friday night before a sellout crowd of 19,316 at Staples Center.

Forward Blake Griffin scored 33 points, grabbed 12 rebounds and recorded four steals in three quarters as the Clippers (26-13) coasted to their third straight win and fifth in the last six games while dealing the woeful Lakers (14-23) their third consecutive loss and 10th in the past 11 contests. The blowout allowed the Clippers to avenge a 116-103 defeat by the Lakers on opening night.

"It wasn't a long, long time ago," said Griffin of the 13-point setback that occurred Oct. 29. "Both teams are in a different position now, obviously. But we definitely remembered."

It was the largest Clipper win over the Lakers since 1992, when they beat them by 31 points. Defense triggered it, Clippers coach Doc Rivers said.

"I thought our ball pressure literally changed the game," Rivers said. "The first five minutes, both teams were just going up and down. (The Lakers) have so many injuries. Kendall (Marshall) is really their only point guard. So when they had to sub him out, and we could put pressure...I thought our guys were really ready for that and did a nice job. But I was really happy with our defense tonight."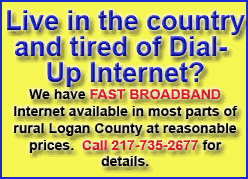 Guard Darren Collison had 20 points and seven assists for the Clippers, while backcourt mate J.J. Redick, who returned after missing 21 games with a torn ligament in his right wrist, scored 19. Center DeAndre Jordan finished with 13 points, seven blocks and 10 rebounds.

Marshall led the Lakers with 16 points and 10 assists. Forward Wesley Johnson and center Robert Sacre had 14 points each. Forward Nick Young scored 11, while forward Pau Gasol managed just 10 points, missing 10 of his 15 shots from the floor.

Young said the Lakers needed to develop a spine before things improve.

"It's frustrating, especially for a game like tonight," Young said. "Everybody is supposed to get up for a game like this. This game is supposed to be fun and you're supposed to enjoy it. But to lose like that, that's embarrassing. We shouldn't lose by 40 to nobody, especially at home to a team like the Clippers. That makes it worst.

"We can't let people just dunk on us and clown us without give a hard foul or even showing some emotion. Someone dunks on us, we just put our heads down, and let them continue to do it. Foul somebody, get mad."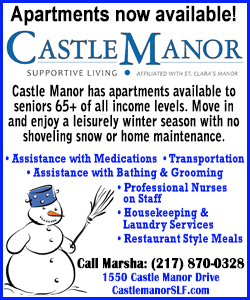 The Clippers opened with a flourish, hitting 17 of their 24 field goals (70.8 percent) and rolling to a 43-25 lead after one quarter. Griffin tied his career-best in the first with 18 points on 6-of-8 shooting and 6-of-7 free throws and leading the Clippers on a 19-4 run in the final four minutes after the Lakers had pulled to within 22-21 after a dunk by Gasol. The Lakers shot 42.9 percent (9 of 21) in the quarter.

Nine turnovers by the Lakers and only three by the Clippers also didn't help their cause. The Lakers, tied for 25th in the league with 15.2 turnovers per game entering the contest, committed 13 miscues to only four for the Clippers by halftime.

The Clippers, who cooled considerably in the second quarter by shooting 26.9 percent (7 of 26) compared to 45.5 percent (10 of 22) for the Lakers, held a 70-52 advantage at the break.

It got worst in the third quarter as the Lakers, who trailed by as much as 43 points, were held to a season-low eight points on 2 of 20 shooting (10 percent).

"You're going to win a lot of games when you do that," Rivers said of his team's defensive effort in the third.

NOTES: Lakers G Steve Nash could return within the next two weeks. Nash, who has been out since November with nerve root irritation in his back, shot for about 45 minutes before the game. ... The Clippers worked out F Hedo Turkoglu on Thursday. Although coach Doc Rivers said he was impressed, he added the club wouldn't sign the former Orlando Magic star "anytime soon." ... Rivers was much more coy regarding the Clippers' interest in free agent C Andrew Bynum despite being asked repeatedly. "What's his name?" Rivers joked when asked about Bynum. "I won't say. I'm playing poker right now." ... The Lakers resume play Tuesday when they host former coach Mike Brown and the Cleveland Cavaliers. ... The Clippers get a four-day break before they meet the Dallas Mavericks on Wednesday at Staples Center.
[© 2014 Thomson Reuters. All rights reserved.]
Copyright 2014 Reuters. All rights reserved. This material may not be published, broadcast, rewritten or redistributed.