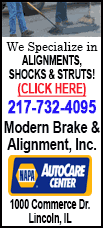 They can thank Stephen Curry for the much-needed break after he successfully read the Boston Celtics defense quarterback-style Friday night.

Curry, who assisted Andre Iguodala on a game-winning shot in Atlanta last week, held the ball this time around until burying a 22-footer with 2.1 seconds remaining, breaking a tie and lifting the Warriors to a 99-97 win that extended the Celtics' losing streak to seven games.

It was Curry's second game-winning hoop of the season.

"A win is a win," Curry said in comparing the feeling of being a hero with an assist or a basket. "For me, it doesn't really matter ... as long as we get the win."

Playing at home for the first time after an 11-day Eastern swing on which they went 6-1, the Warriors (25-14) overcame 8-for-26 shooting from 3-point range and a late rally by the Celtics, who were playing their fourth consecutive road game on a winless trip.

After Celtics forward Jeff Green got Boston even for the first time in the fourth quarter with a driving layup with 11.6 seconds left, the Warriors inbounded to their All-Star candidate and Curry did the rest, dribbling the clock down before launching from just inside the 3-point line.

The play was designed with several options, as was the case in the Atlanta win, when Curry passed out of a double-team to an open Iguodala, who hit a buzzer-beating 3-pointer.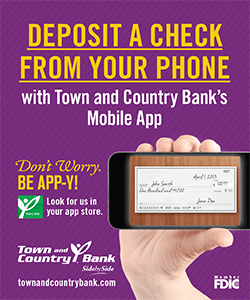 This time, the Warriors anticipated the Celtics would double Curry after he got a screen from power forward David Lee, leaving the Warriors with a four-on-three situation if Curry could again dish off the ball successfully.

But Celtics point guard Avery Bradley stayed with Lee after the screen, giving Curry a one-on-one opportunity with Boston center Kris Humphries, who stayed in front of his quicker opponent but also gave him just enough room to elevate and drill the game-winning shot.

"I think everybody was pretty surprised," Lee noted of the Celtics' defensive maneuver. "At that point, that's a no-brainer with Steph getting iso on (a center). It played right into our hands."

Celtics backup forward Gerald Wallace couldn't connect on a desperation 3-point try at the buzzer, assuring Boston's 10th loss in its last 11 games.

"I hope they don't look at it as seven straight losses," insisted Celtics coach Brad Stevens. "You look at it as how you played and move forward."

While the Celtics move on to Portland on Saturday night to complete a five-game Western swing, the Warriors will be getting Saturday and Sunday off from practice. Having not had consecutive days off in the last five weeks, Golden State isn't scheduled to play again until Wednesday.

"We needed this one," said Curry, who was just 6-for-17 before his final attempt. "We want to have a good feeling going into this mini-break we have."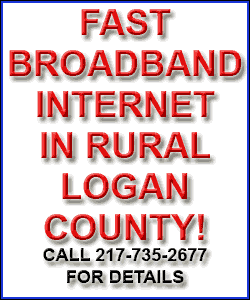 Warriors coach Mark Jackson had a feeling the game would be a lot tougher than the matchup of a hot Western Conference club and a struggling Eastern team might indicate.
"I was tired today, so I know my guys were physically drained before the game," he said. "These are the games that the good teams, the great teams find a way to win. Then you can tell your body we can relax (Saturday) and Sunday. Now it's recovery time."

After the Warriors ran off 10 of the game's first 12 points, neither team led by more than eight until Curry had a four-point play in the second minute of the fourth quarter. That highlighted a 19-3 Golden State blitz that bridged the third and fourth periods and pushed the Warriors up 82-69.

But the Celtics (13-24) wouldn't go away, eventually getting within 96-95 when shooting guard Jordan Crawford hit a jumper with 1:14 left.

Green's driving hoop with 11.6 seconds left finally got the Celtics even for the first time in the fourth period at 97-all, but all that did was set the stage for Curry to deliver the Warriors' 11th win in their last 12 games.

"Hump (Humphries) played tremendous defense on that last play," observed Celtics backup big man Jared Sullinger. "Couldn't defend him any better. Hump was in his grill and he knocked down a big-time shot."

Iguodala led the Warriors with 22 points, followed by Curry with 19. Shooting guard Klay Thompson (17), Lee (16) and backup forward Marreese Speights (13) also scored in double figures for Golden State.

Green (24 points, 11 rebounds), Sullinger (21 points, 11 rebounds) and Humphries (16 points, 14 rebounds) all had double-doubles for the Celtics. Shooting guard Jordan Crawford added 10 points.

NOTES: The Warriors are now 10-2 against Eastern teams. ... The Celtics' seven-game losing streak is their longest since a seven-gamer in 2007. ... Celtics standout PG Rajon Rondo disclosed Friday that he plans on returning to game action "before the All-Star break," which for Boston means on or before Feb. 12. Rondo hasn't played since suffering a torn ACL in his right knee last Jan. 13. ... Told one report had Rondo pointing to next Friday's game against the Los Angeles Lakers for his season debut, Celtics coach Brad Stevens responded, "News to me. I have not heard that from him or from anybody that would have that information." ... Rondo is with the Celtics on their five-game trip that ends Saturday night in Portland. ... Asked what kind of impact he thought a healthy Rondo might make on the Celtics this season, Warriors coach Mark Jackson said, "Obviously, you can see them in the playoff hunt. Let's be honest: That doesn't make them a championship team. They're building something." ... Coming off a seven-game road trip, the Warriors began Friday tied for the league low in home games played with 15.

[© 2014 Thomson Reuters. All rights reserved.]
Copyright 2014 Reuters. All rights reserved. This material may not be published, broadcast, rewritten or redistributed.