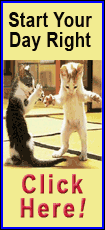 Cousins had 24 points and 14 rebounds, and Gay contributed 22 points and 10 rebounds as the Kings rolled past the Orlando Magic 103-83 on Friday night at Sleep Train Arena for their second straight home victory.

"This," Kings coach Michael Malone said, "is kind of uncharted territory for us."

The victory gave Sacramento consecutive victories in their building for the first time since March 19-21, 2013, and, in the words of their coach, "validated" a 123-119 victory over the Portland Trail Blazers on Tuesday night.

That win, over a team near the top of the Western Conference standings, exemplified the Kings' tendency to play at level commensurate with its opponent this season.

The Kings were 2-6 in home games against teams currently below .500 before beating Portland. They followed a home win over the defending champion Miami Heat on Dec. 27 with consecutive home losses to the Philadelphia 76ers and Charlotte Bobcats, teams with a combined 27-46 record.

"We had the right mindset," Malone said. "We didn't play to their record. We played the way we needed to play no matter who we were playing. I thought that was evident in our approach, and in how we defended at such a high level for all 48 minutes."
The Kings held the Magic to 33.3 percent shooting from the field, outrebounded them 54-37 and outscored them 48-24 in the paint.

The Kings turned a close game into a rout by using a 26-10 blitz in the third quarter, during which Cousins, Gay and point guard Isaiah Thomas combined to score all but five points.

Sacramento also received a lift from its bench, with guards Jimmer Fredette and Ben McLemore, forwards Derrick Williams Quincy Acey and center Aaron Gray leading an 8-1 run in the first three minutes of the second quarter that erased a 24-18 deficit.

Fredette finished with 11 points, scoring eight straight later in the second quarter.

"We could've had a better start," Cousins said. "The second unit came in and did a great job, really got the game going, and we finished the game off strong."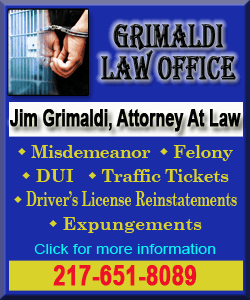 Forward Tobias Harris scored 16 points, forward Aaron Afflalo added 15 and center Glen Davis contributed 12 points and 12 rebounds for Orlando.

But the Magic matched their longest skid of the season by losing their sixth straight. Orlando played without center Nikola Vucevic, who was sent home after suffering a concussion on Monday.

"It's tough, and at the same time we have to stay positive," Harris said. "We have another game (Saturday), so we have to have short-term memory."

Cousins produced his ninth consecutive double-double and his 22nd of the season for Sacramento. Gay had his second double-double in three games.

"He helps this team so much," Cousins said of Gay. "Another option offensively is size. It helps us a lot on defense. He's been a great addition."

Williams and forward Jason Thompson added 14 points each for Sacramento, and Thomas had 11. Thomas also extended his streak of making at least one 3-pointer to 28 consecutive games.

The Kings led only 46-45 after Orlando scored the first five points of the third quarter, but Cousins, Gay and Thomas combined to score 17 of the next 26 points. The trio was averaging 66.8 points in 13 previous games since Gay was acquired from Toronto last month, accounting for about 63 percent of the Sacramento offense.

NOTES: Magic C Nikola Vucevic missed his second straight game and is out indefinitely after suffering a concussion against the Clippers in Los Angeles on Monday. The team sent Vucevic back to Orlando. ... Magic G Ronnie Price missed this third straight game with a sinus condition. ... The Kings' defensive troubles have been a point of emphasis for coach Michael Malone. Sacramento was allowing an average of 105.0 points per game before Friday, better than only the Philadelphia 76ers in the NBA. ... Sacramento had allowed at least 30 points in the first quarter in their three previous games and at least 28 in 11 of the previous 13. The Kings held the Magic to 24 points in the first 12 minutes on Friday, only the second time in 15 games they had held an opponent below 25 in the first quarter.
[© 2014 Thomson Reuters. All rights reserved.]
Copyright 2014 Reuters. All rights reserved. This material may not be published, broadcast, rewritten or redistributed.