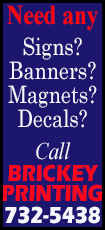 "It was a great basketball game to watch by both teams," Nets coach Jason Kidd said. "For my guys to fight for 58 minutes, that win, we needed it."

The victory extended the Nets' season-best winning streak to five games after they almost threw away a 14-point lead in the third quarter while the Heat has now lost two straight.

"We didn't play particularly well during the course of the game, but if we can look to one thing, we at least showed some mental toughness," Heat coach Erik Spoelstra said. "Brooklyn made bigger plays going down the stretch and in overtime."

The Nets (16-21) used an 11-0 run in the second overtime to put the Heat away. Forward Paul Pierce made a 3-pointer on his way to 23 points after missing possible winning shots in regulation and the first overtime.

"Sometimes you make some, sometimes you miss some," Pierce said. "The most important thing was that we came out with a win."

Heat guard Norris Cole's jumper tied the score with 3.3 seconds left in the first overtime after the Heat were scoreless in the first four minutes of overtime and Miami forward LeBron James fouled out on a charge.
James led the Heat (27-10) with 36 points but was frustrated with a lack of offensive production. His angst came to a peak when he was flagrantly fouled by Nets forward Mirza Teletovic in the fourth quarter and he had to be restrained by multiple teammates.

"I thought I was a little frustrated ... and I apologized to my teammates at halftime," James said. "I told them that my frustration and body language was all wrong...but we just came up short."

But James seemed to continue to play angry, and that tenacity helped put the finishing touches on a Heat double-digit comeback that took only six minutes to create. He scored 13 points in the fourth quarter.

"We played great defense and we made them take some tough shots," James said. "It is a tough-shot making team and they go at the match-up they feel they can exploit, and then they make shots. We did do a good job to get back into the ball game."

The Nets managed to reopen a five-point lead with three minutes left in regulation, but James was not going to go away quietly. Playing with five fouls, he brought Miami back within one.

Cole, who had 18 points, hit a 3-pointer with two minutes left to put Miami up two, but Pierce answered with one of his own to put the Nets back in front 87-86 with 1 1/2 minutes left.

"I just play the game as it comes," Cole said. "I am an aggressive guy by nature and whenever I have a shot, I will take it."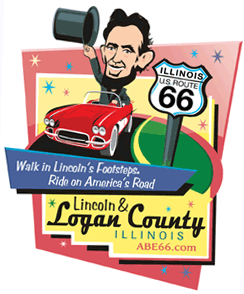 James showed why he is one of the best players in the NBA, hitting a driving, step-back jumper, only to be answered by a floater from forward Joe Johnson.
James was fouled with 40 seconds remaining and made one of two free throws to tie it at 89. Pierce had a chance to win the game at the end of regulation, but his 3-pointer was off the mark.

The Heat managed to come back while overcoming a season-worst 13 points in the second quarter as the Nets managed to hold an advantage for a majority of the game despite missing guard Deron Williams with a sprained ankle.

"For us, one of the things we talked about is taking away the three and making sure that they didn't knock down a lot of threes," Kidd said. "Defensively, I thought we were solid. We got the ball and we helped one another."

Four of the Nets' five starters scored in double figures, with Johnson leading the team with 32.

The Heat were without three starters. Guard Dwyane Wade was given a day of rest with soreness in his knee, guard Mario Chalmers has a strained right Achilles and forward Shane Battier has a strained left quad.

Johnson had a stellar first quarter, scoring 22 points while hitting his first nine shots from the field while outdueling James, who had 16 in the opening 12 minutes.

"I just came out trying to be aggressive," Johnson said. "Not only on offense, but on defense as well. I was really just trying to the basket, got a couple post-ups and then the three-point line just kind of opened up."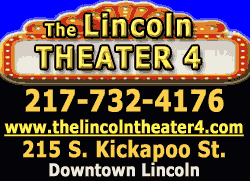 NOTES: Nets G Deron Williams sat out a second straight game after spraining his left ankle. It is the second time this season that he aggravated the same area, missing 12 games earlier this season. ... Heat G Dwyane Wade sat out Friday night to rest. G Mario Chalmers missed his third straight game with a right Achilles strain and F Shane Battier was sidelined for a fifth game with a left quad strain. ... Heat F LeBron James ranks fourth in the NBA in scoring at 25.7 points per game and a .592 field goal percentage. ... Six of the Heat's nine losses this season had come on the road. Miami lost to the Knicks 102-92 on Thursday night at Madison Square Garden. ... The Nets had won four straight on their current homestand. They won five games at home all season before this run. ... Both teams will wear special nickname uniforms tonight. Nets F Andrei Kirilenko's name will be in Russian and Ray Allen will don J. Shuttlesworth, the character he played in the Spike Lee film "He Got Game."
[© 2014 Thomson Reuters. All rights reserved.]
Copyright 2014 Reuters. All rights reserved. This material may not be published, broadcast, rewritten or redistributed.