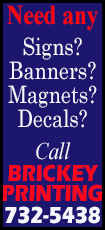 Conley tied his career high with 31 points and forward Zach Randolph added 20 points and 12 rebounds to lead the Grizzlies to a 104-99 victory over the Phoenix Suns on Friday night. Reserve Ed Davis contributed 17 rebounds and 10 points for the Grizzlies, who improved to 3-0 against the Suns this season and have won six of the past eight against Phoenix.

Conley's 31-point effort followed a 30-point game in an overtime loss at home to San Antonio on Tuesday. He is the first Memphis player to have back-to-back 30-point games since forward Rudy Gay accomplished the feat in November 2010.

"He is playing at an all-star level," Davis said. "He's being aggressive and he's carrying us."

After taking a one-point lead in the game's opening minutes, the Grizzlies didn't go ahead again until Conley hit a 3-pointer for a 91-88 lead with 2:43 left. Memphis never trailed the rest of the way. Conley scored nine of his points in the game's final four minutes, including a 20-foot jumper that tied the game at 88 with 3:31 to go.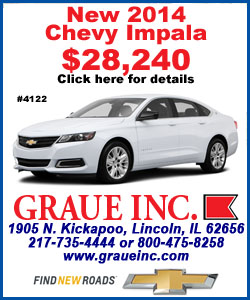 "He is very special," Suns coach Jeff Hornacek said. "He knows how to set things up. He has his head up. If we do something that rotates on the guy rolling, he throws it to the other wing.

"He sees every possible defensive rotation. He picks them apart. He is just a very alert point guard. He sees everything that's going on out there. That is why he is one of the best guards in the league."

With the 31-point night, Conley boosted his season average to 18.0, a career-best. His previous single-season high was 14.6, which he set last season.

In addition to his 11-of-19 shooting, Conley had a game-high seven assists.

"I feel like I'm playing at an all-star level right now," Conley said. "I'd love to be (an all-star). I'm showing people what I can do. I'm just going to continue playing, try to get wins and see what happens."

During a Grizzlies' late-game 12-4 run, Conley accounted for each of the points. He scored seven and assisted on jumper by Davis and a 3-pointer by forward James Johnson.

"He's hitting the big shots down the stretch and playing with tremendous confidence," Johnson said.

Guard Goran Dragic led the Suns with 21 points and forward Markieff Morris added 17.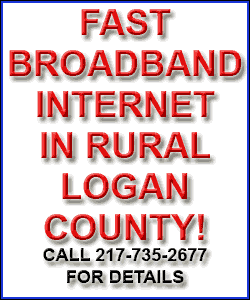 The Grizzlies (16-19) struggled for most of the game at the free-throw line, but connected on their final eight attempts to seal the win.

The Suns hit four consecutive 3-pointers to open the second half and take a 67-58 lead. Guard Gerald Green knocked down the first two and forward P.J. Tucker and Dragic added the others.

Mostly behind Randolph and Conley, the Grizzlies fought back and tied the game in the final minute of the third quarter. Randolph's turnaround bank shot with 42.5 seconds left tied the game at 74.

After the Suns (21-14) pulled ahead by four early in the final period, the Grizzlies tied the game again at 86 with 6:22 left on a short one-handed jumper by center Kosta Koufos.

Despite being outrebounded 26-21, the Suns led 55-48 at the half. Dragic had 13 at the break and forward Channing Frye had 10 for Phoenix, which shot 52 percent in the opening two quarters.

The Suns trailed only briefly — in the game's opening minutes — after Koufos scored on a layup to give the Grizzlies an 8-7 advantage. Phoenix then built a 10-point lead in the opening quarter.

The Grizzlies tied the game at 36 early in the second quarter after Conley followed a 3-pointer with a layup. But the Suns recovered and quickly re-established control behind reserve forwards Marcus Morris and Markieff Morris, who combined for 13 points in the second quarter.

NOTES: Suns G Eric Bledsoe missed his fifth straight game. He underwent arthroscopic surgery on Friday to repair a torn meniscus in his left knee and is out indefinitely. He had surgery on the same knee in October 2011 and missed nearly four months. ... Grizzlies G Tony Allen missed his third straight game with a sprained left wrist. ... The Grizzlies played their 14th game (in the past 22) without two or more of their opening-day starting lineup of Allen, C Marc Gasol, F Tayshaun Prince, G Mike Conley and F Zach Randolph. ... The Grizzlies reassigned G Jamaal Franklin to their NBA Developmental League affiliate in Fort Wayne, Ind. ... The Grizzlies outrebounded the Suns 19-11 in the first quarter and their total included 10 offensive rebounds. Memphis finished with 14 offensive rebounds to extend their double-digit streak to 14 straight games, the longest active streak in the NBA this season.

[© 2014 Thomson Reuters. All rights reserved.]
Copyright 2014 Reuters. All rights reserved. This material may not be published, broadcast, rewritten or redistributed.