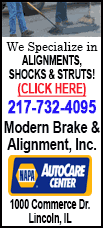 The Hawks, though, turned things around with their defense and rallied to defeat the Rockets 83-80 as guard Kyle Korver hit four clinching free throws in the closing seconds Friday night.

"It doesn't matter what the game plan is, if you don't compete, you're not going to be a good defensive team," Korver said. "We've been playing well defensively lately and this may have been our best game."

Korver, who extended his NBA record for consecutive games with at least one 3-pointer to 106 by going 4-for-7 from behind the arc, scored 20 points, as did Hawks forward Paul Millsap.

"We were stuck in the mud offensively," Rockets coach Kevin McHale said. "We couldn't make shots and we couldn't get the ball where we wanted to."

Millsap had a key block in the closing minute as the Hawks (20-17) forced Houston (23-14) into 16 turnovers while improving to 4-4 since center Al Horford was lost for the season with a torn pectoral muscle.

"Without Al, we can't count on out-scoring teams," Korver said. "We have to stress defense even more and we're starting to get our schemes down."
Guard James Harden, who had at least 37 points in each his previous three games, scored 25 points for the Rockets, while center Dwight Howard had his 11th straight double-double in his hometown of Atlanta, finishing with 15 points and 11 rebounds.

Houston used a 9-0 run to take a 76-73 lead with three minutes remaining, but forward DeMarre Carroll put the Hawks ahead for good at 79-78 on a 3-pointer with 1:55 left.

After a blocked shot by Millsap and a Houston turnover, Korver made two free throws with 15.9 seconds remaining. Then, after guard Jeremy Lin hit a basket with his foot on the 3-point line, Kover made two more free throws with 5.3 seconds on the clock.

"The Hawks earned it," said Lin, who finished with 11 points. "They took the game in the second half with how they played on defense.

"I don't know if I tried to back up, but mentally I tried to back up," Lin said on his last basket. "I guess my foot was on the line, but I didn't see it."

Harden hit his first three shots, including a 3-pointer, and the Rockets — down after the first quarter in their previous four games — jumped to an 11-0 lead as the Hawks missed their first nine shots. Atlanta shot just 22.7 percent in the first quarter while falling behind 18-10.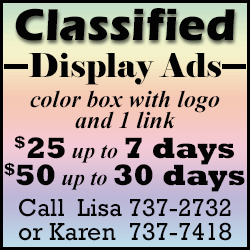 Atlanta's season-low output for a quarter was in complete contrast to Wednesday, when the Hawks scored the first 12 points en route to a 97-87 victory over Indiana — the team with the NBA's best record.
"I think the group is really starting to trust each other defensively," Hawks coach Mike Budenholzer said. "I'm just happy with the defensive effort."

Atlanta got untracked in the second quarter and pulled to within 41-39 at halftime despite not giving a free throw. Forward Mike Scott, who finished with 14 points, came off the bench for the Hawks to match Harden's 12-first half points.

"Shots weren't falling in. We just couldn't buy one," said Scott, who had eight of Atlanta 10 points in the first quarter. "I just had to come in with a lot of energy and fire things up."

The Hawks, who won despite shooting 37.2 percent, took their first lead with three minutes left in the third quarter on a basket by Millsap, who had 12 points in the period, and led 65-60 going into the fourth.

Harden, who had 45 points in Atlanta last season, came in off 38 points in the Rockets' 113-99 comeback victory at home on Wednesday over the Los Angeles Lakers and had scored a stunning 113 points in three games thanks to another game of 38 points and one of 37.

The Rockets, though, couldn't get the ball to Harden when they needed to at crunch time and struggled to feed Howard the entire game.

"You've got to be able to deliver the ball," McHale said.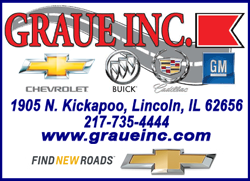 NOTES: F Chandler Parsons, third on the Rockets in scoring with an average of 17.2 points, missed his second straight game with right knee and hamstring soreness. ... F Ronnie Brewer, who didn't score in 23 minutes against the Lakers on Wednesday, started in Parsons' place again. ... Houston backup C Greg Smith, out off-and-on since November after spraining his right knee, played for just the 10th time this season. ... G James Harden was out with a sore left foot when the teams met in Houston on Nov. 27, but the Rockets shot 55.1 percent and rolled to a 113-84 victory anyway. ... The Rockets play at Washington on Saturday in the second game of a four-game road trip. ... The Hawks are at Memphis on Sunday before a trip to London and a game against Brooklyn. ... F Cartier Martin, waived by the Hawks on Tuesday, signed a 10-day contract with Chicago.
[© 2014 Thomson Reuters. All rights reserved.]
Copyright 2014 Reuters. All rights reserved. This material may not be published, broadcast, rewritten or redistributed.