Slow Food Springfield announces fifth annual film festival lineup

Send a link to a friend
[January 10, 2014] SPRINGFIELD — The Slow Food Springfield Film Festival announces the full film lineup for the fifth annual festival at Benedictine University Library, 1500 N. Fifth St., Springfield, on Jan. 25 from 2 to 8:30 p.m.
The lineup of films includes:
"Ingredients, The Movie" — President's Room auditorium, 2-3:45 p.m.
Exploring a thriving local food movement, this film promotes bringing good food back to the table and the myriad ways we all can eat better. It sparks the joy of discovery in creating a healthy, sustainable model for living and eating well. The movie will be followed by discussion.

"Food, Inc." — Classroom L13, 2-3:45 p.m.
Lifts the veil on our nation's food industry, exposing how our nation's food supply is now controlled by a handful of corporations that often put profits ahead of consumer health, the livelihood of the American farmer, the safety of workers and our own environment.

"Two Angry Moms" — President's Room auditorium, 4:15-5:45 p.m.
Takes a look at the toxic food environment found in many of our nation's schools and served to our children. The film suggests how to improve and make a difference in both the health of each child and the long-term health of our country.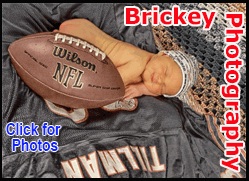 "The Future of Food: A Looming Crisis" — Classroom L13, 4:15-5:45 p.m.
Future wars may be fought specifically over agricultural resources. This film assesses the potential for a global food crisis, guiding viewers through issues involving climate change, oil consumption, biofuel development, fish stock depletion and other topics.

"Mad City Chickens" — President's Room auditorium, 6:30-8:30 p.m.
A sometimes serious, sometimes whimsical look at the people who keep urban chickens in their backyards. From leading experts to urban newbies, it's a humorous and heartfelt trip through what's fast becoming an international backyard chicken movement. The movie will be followed by a panel discussion with local urban chicken producers.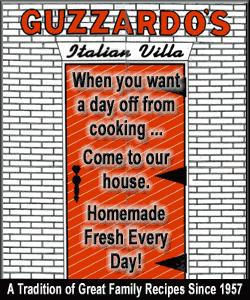 Admission is $7 per person, $5 for Slow Food Springfield members. Students are admitted free with school ID. Refreshments and dinner will be provided by 5flavors Catering and available for purchase 3:45-4:15 p.m. and 5:45-6:30 p.m. For more information, see www.slowfoodspringfield.org.
The festival is sponsored by the Slow Food Springfield chapter, Benedictine University's Green Club and the University of Illinois Extension.
Slow Food Springfield focuses on educating people toward a better, cleaner and fairer world, beginning with what we put on our plates, and emphasizes how our daily choices determine the future of the environment, economy and society.
Benedictine University's Green Club raises environmental awareness on campus with the "Reduce, Reuse and Recycle" campaign as well as through activities and events on campus and in the community. The Green Club hosts street cleanup days and has worked on campus beautification projects.
University of Illinois Extension serves Logan, Menard and Sangamon counties by providing programs and expertise in local food systems and small farms, horticulture, and 4-H youth development. U of I Extension provides educational programs and unbiased, research-based information to help Illinois residents improve their quality of life, develop skills and solve problems.
[Text from file received]