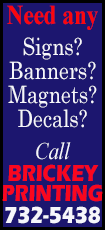 "It is not too late to get a flu shot," Dr. Hasbrouck said. "Flu activity typically peaks in January, but can run into April. Getting vaccinated now can help protect you from the flu in the coming months."

IDPH is currently reporting widespread influenza activity in Illinois, with 122 flu-related intensive care unit hospitalizations and six flu-related intensive care unit deaths. IDPH expects to see an increase in the number of hospitalizations and deaths.

IDPH recommends that everyone 6 months and older receive a flu vaccination. Anyone can get the flu, even healthy people. To help protect those most at risk for serious complications caused by the flu, it's important that everyone be vaccinated.

Seasonal flu is responsible for severe illness and death every year, but who is most affected each season can vary depending on the predominant circulating virus. So far this season, 2009 H1N1 viruses have been most common. The 2009 H1N1 viruses have circulated as a seasonal flu virus worldwide since emerging in 2009 and causing a pandemic.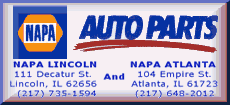 During the pandemic, younger adults and children, particularly people with chronic medical conditions and pregnant women, were harder hit by H1N1 than adults age 65 and older. If the H1N1 virus continues to circulate widely, illness may disproportionately affect young and middle-aged adults this season.
People at high risk for serious flu complications include people with underlying chronic medical conditions such as asthma, diabetes, heart disease or neurological conditions; pregnant women; those younger than 5 years or older than 65 years of age; or anyone with a weakened immune system. This year, however, some people who have been severely ill with complications have been younger individuals with no underlying health problems.
Flu symptoms include fever, cough, sore throat, runny or stuffy nose, body aches, headache, chills, and fatigue. Some people may have vomiting and diarrhea, but it is not typically associated with respiratory flu. People with flu symptoms should stay home 24 hours after the fever is gone (without the use of a fever-reducing medicine). Anti-viral drugs can make illness milder, shorten the length of illness and may prevent serious complications.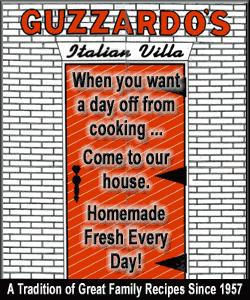 Flu vaccines are available in many doctor's offices, local health departments, health clinics, pharmacies and other health care providers. For additional information about flu vaccinations and availability in your area, contact your local health department or visit http://www.flu.gov/prevention-vaccination/vaccination/index.html and enter your ZIP code into the Flu Vaccine Finder tool.

To reduce the spread of flu, it is also important to practice the three "C's":

– Properly wash your hands frequently.

Cover

– Cover your cough and sneeze.

Contain

– Contain your germs by staying home if you are sick.

More information about influenza is available at http://www.idph.state.il.us/flu/index.htm.

Providing health guidance and information to the public aligns the Illinois Department of Public Health with its strategic plan to become the state's trusted public health authority, a place where Illinoisans can turn for health information and education. For a copy of the strategic plan, visit http://www.idph.state.il.us/about/
StrategicPlan_Final_2014-2018.pdf.

[Text from Illinois Department of Public Health file received from the Illinois Office of Communication and Information]