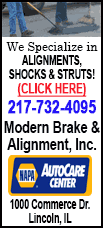 Polonsky, who was once worth $1.2 billion, is accused of fraud in a case in which authorities say 5.7 billion rubles ($175 million) was stolen from investors in a Moscow real estate development project.

Cambodian police re-arrested Polonsky in November last year, planning to extradite him at Moscow's request. He has since been added to Interpol's wanted list.

Polonsky's Cambodian lawyer Benson Samay said judges at closed-door decision at the Appeal Court on Monday cited the lack of an extradition treaty between Cambodia and Russia in informing their decision.

He also told reporters his client would stay in the country to fight other charges.

Polonsky was detained last year in Cambodia and released on bail in April with two other Russians after being charged with assault and illegal detention after an alleged altercation with the crew of a tourist boat.

"He won't be extradited to Russia and he will continue to help Cambodia by investing here," his lawyer told reporters. "I will help him find a wife, he is a good man."

(Reporting by Prak Chan Thul; editing by Douglas Busvine and Elizabeth Piper)
[© 2014 Thomson Reuters. All rights reserved.]
Copyright 2014 Reuters. All rights reserved. This material may not be published, broadcast, rewritten or redistributed.