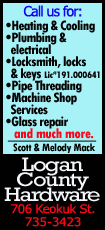 McAuliffe, 56, who led a Democratic sweep of the three top offices in the swing state, took the oath at the state Capitol, which was designed by Thomas Jefferson.

The governor, who has never before held public office, in November narrowly defeated Republican Ken Cuccinelli, the outgoing attorney general and a favorite of the party's conservative Tea Party wing.

For the first time in a quarter century Democrats hold the state's top elective posts: governor, lieutenant governor and attorney general.

McAuliffe once wrestled an alligator to get a campaign contribution, and he could face a similar challenge getting bills through a state legislature, where Republicans hold two-thirds of the seats.

"The next four years will be our moment to again show Americans what can be accomplished by mainstream leaders, and to show Virginians that we will live up their expectations of consensus-driver progress," McAuliffe told the audience at his inauguration.
Former President Clinton was cheered when he descended the steps of the state Capitol's south portico to sit in the front row. Former Secretary of State Clinton had earlier slipped in quietly, and she held an umbrella over her husband as he took his place.

Hillary Clinton is the overwhelming favorite for the Democratic Party's presidential nomination in 2016, but she has not announced whether she will run.

LESSON FOR REPUBLICANS?

Larry Sabato, director of the Center for Politics at the University of Virginia, said Republicans could learn from McAuliffe's victory if they want to win competitive swing states like Virginia and take back the White House.

"Just about everyone realizes that Terry McAuliffe won mainly because Ken Cuccinelli's positions, especially on social issues, were too far to the right for a moderate swing state," Sabato said.

He added that McAuliffe was helped by bad publicity arising from outgoing Republican Governor Bob McDonnell's acceptance of more than $160,000 in gifts and loans for himself and his family from Jonnie Williams Sr, a former chief executive of dietary supplement company Star Scientific Inc.

In his farewell address to the legislature on Wednesday, McDonnell apologized for "the problems and pain I've caused this past year." McDonnell is being investigated by federal and state authorities.

McAuliffe in his speech pledged to sign an executive order on Saturday imposing a strict limit on gifts to himself and members of his administration.

He said he hopes in his first year to pass legislation expanding Medicaid and pre-kindergarten programs, tightening laws on gifts to public officials and improving mental health care.

Republican lawmakers have said they will oppose an expansion of Medicaid. McAuliffe, who campaigned as a dealmaker, has said he is willing to negotiate since expanding the program under the Affordable Care Act would provide 400,000 uninsured state residents access to health care.

"I will work with the legislature to build on the Medicaid reforms that the General Assembly has already achieved, and to put Virginians' own tax dollars to work keeping families healthy and creating jobs here in Virginia," he said in his speech.

(Writing by Ian Simpson and Alex Dobuzinskis; editing by Steve Orlofsky)
[© 2014 Thomson Reuters. All rights reserved.]
Copyright 2014 Reuters. All rights reserved. This material may not be published, broadcast, rewritten or redistributed.