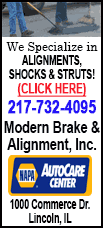 The 21-yard completion on a third-and-17 play was the key component in Manning's clock-killing drive in the final four minutes as the Denver Broncos held off the San Diego Chargers 24-17 on Sunday to advance to the conference championship.

Manning and the Broncos (14-3) will play host next Sunday to Tom Brady and the New England Patriots, who beat the Indianapolis Colts in a divisional playoff on Saturday. The winner will advance to the Super Bowl against either San Francisco or Seattle, who will meet in the NFC title game.

In the most recent matchup between the future Hall of Fame quarterbacks, Brady and the Patriots rallied past Manning and the visiting Broncos 34-31 in overtime on Nov. 24.

Manning finished 25 of 36 for 230 yards and two touchdowns and was at his best on the Broncos' final possession to help fend off the Chargers (10-8), who scored all their points in a furious fourth quarter.

"This was a pretty intense game," Manning said. "(San Diego quarterback) Philip Rivers got hot there in the second half. I did not want to give him the ball back there at the end. There was some real want-to on our offense's part to stay on the field on that last series."

And it took some doing.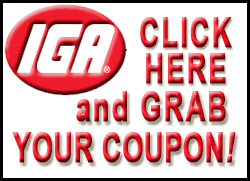 San Diego, which trailed 14-0 at halftime and 17-0 early in the third, had fought back to within a touchdown after Nick Novak kicked a 30-yard field goal with 3:56 left. The Broncos returned the ensuing kickoff to their 27-yard line but were set back to the 22 by a false start. Moreno lost 2 yards on a run and Manning's second pass fell incomplete before he connected with Thomas near the right sideline as two San Diego defenders converged on him in vain.

"It was the perfect call against the perfect coverage," Manning said, referring to play called by offensive coordinator Adam Gase. "You may get one or two of those a game. It certainly came at a good time."

Chargers safey Eric Weddle said Thomas got open on a blown coverage.

"We had a miscommunication and it got us," Weddle said. "It was great execution by them and not by us. It cost us the game or the chance to at least tie it up."

Manning converted another third down with a 9-yard completion to Thomas, Moreno then gained 5-yards on a third-and-1 play, and with the Chargers out of timeouts, Manning took a knee at the San Diego 32-yard line to run out the last few seconds and culminate what was a classic four-minute "keep-away" drive.

"It was very frustrating watching it," said Chargers wide receiver Keenan Allen, who caught a pair of 16-yard touchdown passes from Rivers. "With third-and-17, I was thinking we were definitely going to get the ball back. And we were feeling good on the offensive side, having the momentum. It was just unfortunate we didn't get it."

Rivers finished 18 of 27 for 217 yards passing but was without running back Ryan Mathews in the second half. Mathews started the game despite an ankle injury that forced him to miss practice this week but was unable to finish.

Denver used a more deliberate offensive approach, running effectively with Moreno and Montee Ball wand controlling the ball more, to avenge a late- season loss to San Diego, which was the only team to beat the Broncos in Denver this season.

The Broncos stretched their lead to 17-0 on Matt Prater's 45-yard field goal midway through the third quarter but he later missed a 47-yard attempt wide left, giving the Chargers a short field for a drive that led to their first score.

Allen got behind cornerback Quentin Jammer, who had come in for the injured Chris Harris (knee/ankle) and made an over-the-shoulder catch of Rivers' first scoring pass to pull San Diego to 17-7 with 12:59 left to play.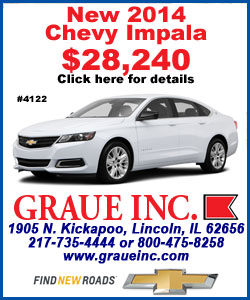 Trindon Holliday returned the ensuing kickoff 105 yards for a touchdown but the score was negated by an illegal block in the back, with Denver instead starting the drive at its own 19.

Helped by a pass interference penalty, Manning had a pair of completions to wide receiver Wes Welker and another to Thomas to get the ball to the San Diego 24, where Manning handed the ball off three straight times to Moreno, with the running back going 3 yards for the touchdown on the last carry with 8:12 to go.

San Diego came right back, though, with Rivers and Allen hooking up an another 16-yard touchdown pass, pulling the Chargers to within 24-14 with 5:49 remaining.

The Chargers recovered an onside kick, after it went through Eric Decker's hands, and Rivers' 25-yard completion to Allen helped set up Novak's field goal with 3:56 remaining to get San Diego within a touchdown to tie.

But the Chargers wouldn't get the ball back, denied by Manning's clock-killing final drive.

"We got it going pretty good and they knew it," Rivers said. "If we got it one more time, I believe deep down we would've tied that thing up. Those are all a bunch of what ifs."

The Broncos settled for a 14-0 halftime lead after Manning's pass to Decker in the end zone went off the receiver's hands in the final seconds of the second quarter. Linebacker Donald Butler gathered in the deflection, getting both feet down inside the back line before falling out of bounds for a touchback.

Still, Denver ground away at the Chargers defense, chewing up yards and the clock on runs by Moreno and Ball with Manning picking his spots in the passing game.

On Denver's opening possession, Manning guided the Broncos on a 14-play touchdown drive — the second-longest drive in terms of plays by the Broncos this season. Manning shook off a near interception by cornerback Shareece Wright before finishing the prolonged march with a short scoring pass to Demaryius Thomas.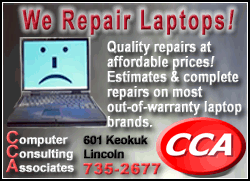 Manning, whose hard-count got Chargers defenders to jump offsides five times, drew two of the neutral zone infractions during Denver's second touchdown drive, which covered 57 yards. Welker, playing with a special, slightly oversized helmet after missing the final three games of the regular season due to his second concussion of the year, was open in front of safety Weddle and Manning hit him from 3 yards out.

San Diego forced a turnover when safety Jahleel Addae stripped Thomas of the ball after a second-quarter catch but the Chargers, held to just 45 yards in the first two quarters, couldn't capitalize.

After defensive lineman Malik Jackson's third-down sack of Rivers, kicker Nick Novak was short on a 53-yard field goal try.

NOTES: The Chargers and Broncos, AFC West divisional rivals, met for the first time in the postseason after playing each other 108 times previously. ... San Diego LB Manti Te'o did not play in the second half after suffering a concussion making a tackle just before halftime. ... Denver QB Peyton Manning has had multiple touchdown passes in eight of his playoff games. ... Denver was without DL Derek Wolfe, who remains sidelined by illness. ... San Diego RG Jeromey Clary was among the team's inactive players after missing practice all week due to a shoulder injury. ... Denver RB Knowshon Moreno scored his first postseason rushing touchdown.
[© 2014 Thomson Reuters. All rights reserved.]
Copyright 2014 Reuters. All rights reserved. This material may not be published, broadcast, rewritten or redistributed.