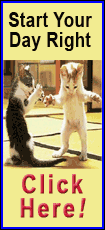 McConnell scored a season-high 19 points and tied a career high with five 3-pointers, and the top-ranked Wildcats overran Southern California in the second half for a 73-53 Pac-12 victory at the Galen Center on Sunday.

"If they don't think I can shoot, I'm going to try to prove them wrong," said McConnell, a junior who played his first two seasons at Duquesne. "And when they tried to close in, I'll got around them and try to get people the ball."

Arizona (17-0, 4-0 Pac-12) set a school record for consecutive victories to open the season, breaking a tie with the 1931-32 team. The Wildcats remain one of four undefeated teams in NCAA Division I.

"We're really excited about it," Miller said of the record 17-0 start. "This is something that all of us will cherish, because any school record you break at Arizona in the basketball program is a real record because of the great tradition that we have.

"We have a lot of pride in what we have done. Like I've said before, if it's the No. 1 ranking or winning as many games as the start of the season, it's not as if it is the end goal. This is our path."
McConnell's previous season high was 13 points, but he took advantage of a sagging USC 2-3 zone defense to make five 3-pointers, tying a career high. He was 7-for-12 from the field, including 5-for-7 on 3-pointers. He entered having made eight of 30 3-point attempts this season.

"They went to the zone, and I knew I was going to be open, and I got hot tonight," McConnell said. "Credit to my teammates to get me the ball. (The shots) were falling tonight. It's about time. I haven't been hitting them in a while."

Wildcats forward Brandon Ashley had a season-high 19 points, one short of his career high of 20 set against Long Beach State last season. He found his way into open pockets of the Trojans' zone for mid-range jumper shots, and he finished 7-for-10 from the field.

"We've faced a lot of zones," Ashley said. "We are starting to build that comfort level in the zone. Being able to find open guys is something we are developing."

Guard Nick Johnson scored 15 points, and forward Aaron Gordon had 12 points and eight rebounds for the Wildcats, who limited USC to nine field goals and forced 12 turnovers in the second half to break open what was a three-point game at halftime.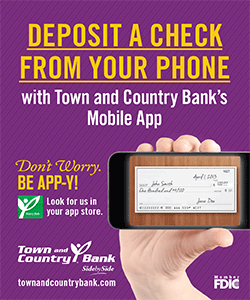 USC (9-7, 0-3) posted a season-low point total. The Trojans lost their opening three Pac-12 games to UCLA, Arizona State and Arizona by 34, 19 and 20 points, respectively.
"Arizona wore us down a bit," first-year USC coach Andy Enfield said. "Arizona played a very good second half. We definitely turned the ball over too many times and had too many possessions where we didn't score. Against a good team like Arizona, you have to convert."

Guard Byron Wesley had 18 points for the Trojans, breaking his streak of four 20-point games. Forward Strahinja Gavrilovic had 10 points.

"We played really good basketball for 35 minutes but took some bad shots and had bad turnovers that caused us to lose," Gavrilovic said.

Ashley's 18-footer gave Arizona a 50-43 lead with 8:29 remaining, and the Wildcats gradually pulled away. McConnell added a 10-foot floater from the lane and his fourth 3-pointer for a 55-45 edge.

His last 3-pointer with 1:46 left made it 66-49.

McConnell also had four rebounds and six assists, right on his assist average for the season.

"I think he (McConnell) is focused so much on getting his teammates involved and doing so many of the other things for his team that it is not always easy to make a 3," Miller said. "We've talked to him the last couple of weeks to just take the one that presents itself."

NOTES: Arizona received a verbal commitment Friday from highly ranked SG Tyler Dorsey, a junior at Bellflower (Calif.) St. John Bosco High. Dorsey tweeted his commitment after his Friday game that was attended by Arizona coach Sean Miller. Dorsey is ranked as the seventh-best recruit in the 2015 class. ... Arizona improved to 5-13 in road games against UCLA and USC since 2004-05, the last time it sweep the Los Angeles schools on the road before this week. ... USC played its first game against a No. 1 team since Feb. 19, 2004, when it lost 76-67 to Stanford. ... Arizona is the first Pac-12 team to be ranked No. 1 since UCLA in the ninth week of the 2006-07 season.
[© 2014 Thomson Reuters. All rights reserved.]
Copyright 2014 Reuters. All rights reserved. This material may not be published, broadcast, rewritten or redistributed.