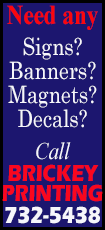 Guard D.J. Augustin piled up 20 points and 12 assists as the Bulls pulled away in the fourth quarter for a 103-97 victory over the Charlotte Bobcats on Saturday night at the United Center.

Center Joakim Noah added 19 points and 14 rebounds and forward Mike Dunleavy scored 17 points. Chicago has won five straight and eight of its last 10 games.

"To me, it's more than winning and losing games," Noah said. "I'm just proud of the way we've been fighting; the resiliency of this team so far. I think we can still get better, we can keep improving."

Noah waited five days after the Deng trade to speak to the media but finally opened up after Saturday night's victory.

"The trade definitely hurt," Noah said. "A lot of people say this is a business and all that. This game is more than a business to me. I put everything I've got into this. I feel like Lu was the same way. It was hard for me to digest.

"I'm not mad at anybody. I'm not mad at the organization or anything like that. It's just my brother isn't here anymore. I just needed a little bit of time to digest that."

The Bulls (17-18) had another injury issue to deal with. Guard Jimmy Butler sat out with a left thigh bruise, which happened the previous night against Milwaukee.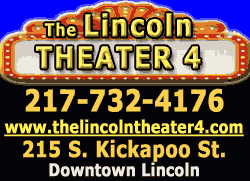 Rookie Tony Snell started in Butler's place and Chicago received a surprising contribution from forward Cartier Martin, who signed a 10-day contract on Friday. In his first appearance for the Bulls, Martin hit 4 of 5 shots from the field and scored 11 points.

"I was not surprised," Bulls coach Tom Thibodeau said. "Whenever we played against him, I felt that he compete hard. I knew he would be a good fit."

Guard Gerald Henderson led the Bobcats with 30 points. Guard Kemba Walker added 29 points and center Al Jefferson finished with 20 points and 11 rebounds.

Charlotte (15-23) has dropped eight of its last nine games.

"Kemba and Gerald were great tonight," Charlotte coach Steve Clifford said. "If we could score 50 like that every night, it would be great. The encouraging thing was their defense was also great."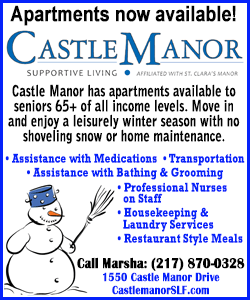 The Bulls opened a 63-48 advantage midway through the third quarter before Charlotte rallied behind Walker to tie the score at 70 at the end of three quarters.

The Bobcats took a 73-72 lead a minute into the fourth quarter on an alley-oop dunk by forward Josh McRoberts. Chicago responded with an 11-0 run to take command.

Augustin repeatedly drove down the baseline and found open teammates. He hit Noah for a dunk to start the surge. His pass to Noah for a lay-in and three-point play put the Bulls ahead 83-73 with 7:40 remaining.

The lead grew to 94-82 when Augustin knocked down a 3-pointer with 2:30 remaining. The Bobcats mounted a late rally to close to 101-97 with 11.8 seconds left on a driving lay-in by Walker. Bulls guard Kirk Hinrich sank three of four free throws to seal the outcome.

Augustin was chosen by Charlotte with the No. 9 overall draft pick in 2008 and stayed for four seasons. He signed with Chicago on Dec. 13 after being released by Toronto.

The Bulls (17-18) scored 100 points for the first time since Dec. 21 and just the sixth time this season.

NOTES: Chicago G Jimmy Butler missed Saturday's game with a left thigh bruise suffered a night earlier against Milwaukee. Butler collided with Bucks F Ersan Ilyasova and had to be helped back to the bench but returned to the game and played 40 minutes. The timing could have been better for the Bulls after just trading F Luol Deng to Cleveland. Rookie Tony Snell started in Butler's place. ... Charlotte is expecting to get second-year F Michael Kidd-Gilchrist back soon from a broken left hand. He has missed 18 games with the injury. ... F Cartier Martin made his Bulls debut against the Bobcats after signing a 10-day contract on Friday. Martin was released by Atlanta earlier this week. ... Chicago will get Charlotte's first-round draft pick in June if it is not in the top 10 as part of the Tyrus Thomas trade in 2010. The Bobcats released Thomas last summer.

[© 2014 Thomson Reuters. All rights reserved.]
Copyright 2014 Reuters. All rights reserved. This material may not be published, broadcast, rewritten or redistributed.