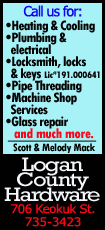 "It's tough to look over there and know we'd be in the playoffs now," Memphis Grizzlies point guard Mike Conley said after scoring 21 points with 13 assists and four steals in a 108-101 victory over the Atlanta Hawks on Sunday night at the FedExForum. "But we wouldn't trade it. Every game means something."

This game certainly meant more for the Grizzlies (17-19). They are still without injured All-Star center Marc Gasol and in the deep waters of the Western Conference. Every home game is a must-win and with this win their home record is only 9-12.

"This is a huge, huge win," Conley said. "They're a good team. We're trying to get as many Eastern Conference wins before we get back to the tough Western Conference teams."

Atlanta (20-18) was down 77-64 with 1:55 left in the third quarter. The Hawks then went on a 16-0 run and after a 3-pointer from forward DeMarre Carroll gained an 80-77 lead with 10:11 left in the fourth quarter.

"We found a stretch there where we played well," Hawks coach Mike Budenholzer said. "Our guys competed. It just wasn't our sharpest night."

The game was tied 84-84 with 8:20 remaining when the Grizzlies went on an 18-8 run to go up 102-92 with 2:46 to play. The Hawks never got closer than five points the rest of the way.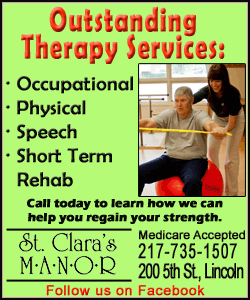 Grizzlies power forward Zach Randolph posted his 20th double-double in the last 27 games, scoring 18 points and grabbing 12 rebounds. Swingman Mike Miller provided 15 points off the bench. Shooting guard Courtney Lee scored 15 points in his first start for the Grizzlies since being acquired from the Boston Celtics.

Since a five-game losing streak from Dec. 11-18, the Grizzlies have won seven of 11. And they've scored 100 or more points in five straight games, something they hadn't done since February of 2011.

"We lost five in a row and you start to wonder," Memphis coach Dave Joerger said. "So to get one win, two wins, we started believing that the world isn't going to end and we are going to be OK."

Memphis shot 51.8 percent (43-for-83) and was 6-for-15 from 3-point range (40 percent). Atlanta shot 47.5 percent (38-for-80) and went 9-for-27 from behind the arc (33.3 percent).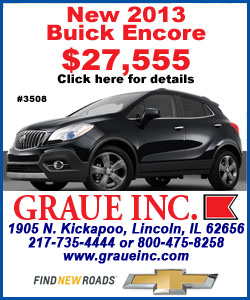 Forward Paul Millsap paced Atlanta with 21 points. Point guard Jeff Teague finished with 20 points. Carroll scored 15 points, and forward Mike Scott had 15 off the bench. Forward Kyle Korver extended his NBA-record streak of consecutive games with at least one made 3-pointer to 107 (he went 1-for-2), and finished with nine points.

But it was Miller who had the best night from long range, hitting 3 of 5.

"They don't shoot a lot of threes as a team, so when they hit a couple it excites them," Korver said. "Mike has done that his entire career."

Miller said the Grizzlies have an improving mindset.

"It's coming, slowly but surely," Miller said. "When you go through situations where you're losing, sometimes you second-guess things."

For most of the fourth quarter, Joerger played Conley and Lee at the guards, Miller and James Johnson at the forwards, and Randolph in the middle. Conley scored eight of his points and made six of his assists in the final frame and Miller scored eight in the fourth quarter and hit two of his 3-pointers. Johnson scored four of his seven points and had four boards, two blocks and a steal while playing all of the fourth quarter.

The .500 mark is now in close sight for Memphis.

"Once we get to .500 that's one goal we can scratch off, and then on to the next," Johnson said.

NOTES: Memphis PG Mike Conley followed up his 30-point performance against the San Antonio Spurs with a career-tying 31-point game vs. the Phoenix Suns. Before that, Conley scored 30-plus points just once in his first 469 games. He became the first Grizzlies player since Rudy Gay (Nov. 2-3, 2010) to have back-to-back 30-point games. ... Atlanta rookie C Pero Antic missed Sunday's game with back spasms. Gustavo Ayon took his place in the starting lineup, and he finished with no points and seven rebounds in 14 minutes. ... Grizzlies SG Tony Allen missed his fourth straight game with a sore hand. Courtney Lee started in his place. ... On Thursday, the Hawks and Brooklyn Nets will play in London. Hawks coach Mike Budenholzer said he was trying to get players both enough rest and practice pre-trip. Once there, he wants players to experience the culture without sacrificing the chance to win. "Hopefully," he said, "we have a good balance and are ready to play."
[© 2014 Thomson Reuters. All rights reserved.]
Copyright 2014 Reuters. All rights reserved. This material may not be published, broadcast, rewritten or redistributed.