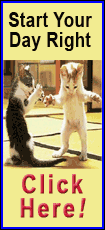 But quarterback Colin Kaepernick said it all turned out just like it was planned.

It'll be the 49ers and Seattle Seahawks in the NFC championship game next Sunday.

"I think we're the two teams everyone was kind of looking at from the beginning," Kaepernick said after the 49ers dismissed the Carolina Panthers 23-10. "It's going to be a knock-down, drag-out."

This one nearly turned out that way, too, given the chippy nature. The 49ers delivered the decisive blows to avenge a regular-season defeat.

"Every man man-up and they did," 49ers coach Jim Harbaugh said of the approach for the second road victory in as many weeks in the playoffs. "The team is excited about moving on. This is a tournament."

Kaepernick threw for a touchdown and ran for a score as San Francisco advanced to the NFC championship game for the third season in a row.

Kicker Phil Dawson, who a week earlier booted the game-winning field goal as time expired at the Green Bay Packers, added three field goals in the NFC division playoff game at Bank of America Stadium.

Penalties were costly to the Panthers, who were flagged on each of San Francisco's first three scoring drives.

"We know it's not what you do after the plays, it's what you do during the plays," 49ers center Jonathan Goodwin said. "We tried not to get too involved (with other stuff). Maybe sometimes we got too involved."
The 49ers, who took the lead for good on the last snap of the first half, visit the Seahawks next Sunday for the NFC championship game and a chance to return to the Super Bowl.

The 49ers split two games with the Seahawks this season. The 49ers lost 29-3 at Seattle in September and won at home 19-17 in December.

The outcome ruined Carolina's first playoff appearance in five years. Quarterback Cam Newton, in his postseason debut, threw two interceptions, including safety Donte Whitner's pickoff after the Panthers moved into San Francisco territory in the last five minutes.

"We had a great season," Panthers linebacker Luke Kuechly said. "The biggest thing to do is to learn from it."

Kaepernick completed 15 of 28 passes for 196 yards. Running back Frank Gore added 84 yards on 17 carries.

Newton finished 16 of 25 for 267 yards. The Panthers, though, were shut out in the second half.

"At some point, we'll be able to look back and see what the season was," Carolina tight end Greg Olsen said. "We didn't reach as far as our expectations. That's the disappointing part."

Kaepernick ran 4 yards for a touchdown with 8:53 to go in the third quarter as the 49ers boosted their lead to 20-10.

Kaepernick then mimicked Newton's Superman pose in the end zone.

The Panthers held the ball for the next eight minutes, but back-to-back sacks after reaching 49ers territory forced a punt.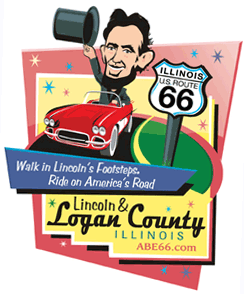 San Francisco chewed up another 7:52 to set up Dawson for his third field goal, the 34-yarder making it 23-10 with 7:41 left.
San Francisco held a 13-10 halftime lead after tight end Vernon Davis' 1-yard touchdown catch in the corner of the end zone with five seconds left in the half. The play was initially ruled an incomplete pass until video review showed Davis had boot feet inbounds.

"They hit some plays," Kuechly said. "At the end of the half, you have to be good and make that play right there."

That was the 49ers' first touchdown in nearly six full quarters against Carolina, which won 10-9 in the regular season at San Francisco. The 12-play drive covered 80 yards.

The 49ers did a better job protecting Kaepernick in the rematch against one of the league's fiercest pass rushes.

"They knew out to hit us," 49ers guard Alex Boone said. "I think we made some adjustments and kind of got that fixed. It worked out well for us. We went out and executed and some guys had great games and really made some big plays."

Earlier in the quarter, Newton hit wide receiver Steve Smith with a 31-yard touchdown pass on the first play after wide receiver Ted Ginn Jr.'s 24-yard punt return. That put Carolina ahead 7-6.

The Panthers moved inside the San Francisco 1 again later in the second quarter, but ended up with kicker Graham Gano's 24-yard field goal after going 73 yards in 13 plays.

"That was a big statement," 49ers linebacker Ahmad Brooks said of the goal-line stand. "It let them know we came ready to play."

San Francisco's first possession was extended by a third-down personal foul penalty on Carolina safety Mike Mitchell. But after linebacker Luke Kuechly's sack, the 49ers settled for Dawson's 49-yard field goal.

Following linebacker Patrick Willis' interception of Newton's deflected pass, another Carolina personal foul penalty put San Francisco in field-goal range again. Dawson converted from 33 yards out for a 6-0 lead with 4:33 left in the first quarter.

NOTES: The temperature was listed at 54 degrees at kickoff Sunday, a far cry from a week earlier when the 49ers played in sub-zero conditions at Green Bay. ... The Panthers were 10 for 13 on fourth-down conversions in the regular season, then were stopped on fourth-and-goal at the 49ers 1 on the first play of the second quarter. ... 49ers FB Will Tukuafu suffered a knee injury on the game's first series after making a catch. He did not return. ... Panthers CB Quintin Mikell did not return from a second-quarter foot injury. ... 49ers CB Carlos Rogers, a starter, was inactive. ... 49ers coach Jim Harbaugh is the first NFL coach to win 13 or more games (including playoffs) in each of his first three seasons. ... This was the first postseason matchup between the 49ers and Panthers, who were NFC West rivals from 1995-2001.
[© 2014 Thomson Reuters. All rights reserved.]
Copyright 2014 Reuters. All rights reserved. This material may not be published, broadcast, rewritten or redistributed.