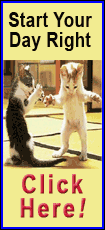 That changed Sunday as Hiller and the sizzling Ducks continued their hot streak.

Hiller captured his 14th consecutive victory and guided the Ducks to a 1-0 decision over the Detroit Red Wings before a sellout crowd of 17,375 at Honda Center.

"It was a really tight game, a playoff kind of game," said Hiller, who stopped 22 shots. "Not too many scoring chances on both ends, but I'm definitely really happy to get away with one."

The NHL-leading Ducks (35-8-5) improved their home record to 19-0-2. They also swept the two-game series from the Red Wings (20-16-10). Anaheim recorded a 5-2 win at Detroit on Dec. 17.

By winning their seventh in a row and 17th in 18 games, the Ducks also claimed their nine consecutive home win.

"To be able to get a 1-0 win and get it like that when you had to defend in the third period was really good," Ducks coach Bruce Boudreau said.

Center Andrew Cogliano's second-period goal held up as Hiller earned the shutout despite several point-blank shots by the Red Wings throughout the contest.

"Sometimes, you have to bear down and play good defense and squeak games out," said Cogliano, who scored his 15th goal. "I thought it was an even game for the most part. We were able to really neutralize some of their top guys and get a goal."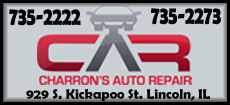 Hiller became just the fifth NHL netminder to win 14 straight. The Pittsburgh Penguins' Tom Barrasso was the last goaltender to accomplish the feat in 1993. Hiller needs three wins to tie the record of 17 straight victories set by the Boston Bruins' Gilles Gilbert, who recorded the mark from December 1975 through February 1976.

"The win is what counts and that's what keeps you happy. The other thing is something for yourself. It comes second to me," Hiller said of his streak. "It's definitely great to get a game with no goals. But in the end, it's the win I enjoy the most."

Detroit goalie Petr Mrazek also stopped 22 shots.

"We played good enough to win but couldn't find a way," Red Wings left winger Henrik Zetterberg said.

The lone goal came when Ducks center Saku Koivu zipped the puck past defenseman Brendan Smith in front of the Detroit net to a streaking Cogliano, who banged it home at 12:42 of the second period.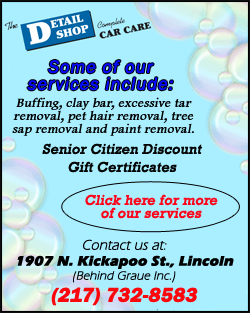 "Normally, they beat you 5-1," Detroit coach Mike Babcock said. "It was tight, but they didn't have much room either. Neither goalie had to be very good, to be honest with you. There just wasn't that type of opportunity. They're finding a way to win every night, and we're not finding a way to win every night. We would like to be more like them, to be honest with you."

Anaheim played without captain Ryan Getzlaf, who suffered a leg injury in Saturday's victory over the Phoenix Coyotes. Boudreau said the center, who has 36 points in his past 25 games, should return Wednesday against the Vancouver Canucks.

Detroit was minus right winger Daniel Alfredsson, second on the team in points with 30, who missed his second consecutive game with back spasms. Injuries also kept Red Wings center Pavel Datsyuk, right winger Johan Franzen and defensemen Alexey Marchenko and Darren Helm off the ice.

"It's nothing new for us," Zetterberg said regarding injuries. "We just have to deal with it."

Both clubs were playing their second games in as many nights. The Ducks were coming off a 5-3 decision at Phoenix, while the Red Wings registered a 3-1 win in Los Angeles over the Kings on Saturday.

NOTES: Detroit LW Tomas Tatar, who scored the game-winning goal in Saturday's 3-1 win over the Los Angeles Kings, was due to fly home to Slovakia after Sunday's game for his father's funeral, according to Michigan Live. Tatar's father died Saturday. Tatar is expected to miss Thursday's road game against the New York Rangers. ... Anaheim C Saku Koivu was penalized three times in a little more than a period. He was sent to the box twice in the first period for high sticking and tripping and less than two minutes into the second for holding. "We were resting him in the first period," Ducks coach Bruce Boudreau joked. ... After the Ducks host the Canucks, they embark on a two-game road swing against the Chicago Blackhawks on Friday and the St. Louis Blues on Saturday. ... After Thursday's match against the Rangers, Detroit opens a five-game homestand, beginning Saturday against the Kings.
[© 2014 Thomson Reuters. All rights reserved.]
Copyright 2014 Reuters. All rights reserved. This material may not be published, broadcast, rewritten or redistributed.