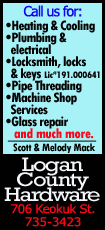 But Hossa proved otherwise Sunday, celebrating his 35th birthday by playing like a rookie, scoring a goal and assist as Chicago snapped a three-game losing streak with a 5-3 win over the Edmonton Oilers.

Hossa's goal, his 17th, matched his scoring production from last year's lockout-shortened season and leaves him on pace to score 30 goals this season, the most since he tallied 40 with Detroit in 2008-09.

"He's been good this year," Chicago coach Joel Quenneville said of Hossa. "Consistency is a good measuring stick for a guy like him because he represents how you want the perfect player to play as far as both sides of the puck, puck possession, puck protection, play recognition, finish.

"His line is as good as we've seen in the league all year and I think the consistency has been in place. He brings a lot to the table."

The losing streak matched a season-high for the Blackhawks, who also lost three in a row to start the month of December.

"I thought we had better purpose in our game, thought we were better in the puck area, were first at a lot of pucks and had better layers in the zones and had more of a purpose and directness to our game," Quenneville said.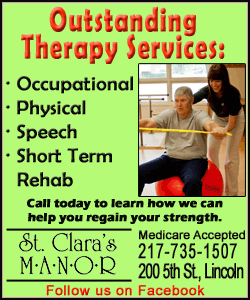 Chicago (30-8-10) began the night with six losses in its previous 10 games, its worst overall performance streak of the season. However, the Oilers were the right opponent at the right time for the Blackhawks. With the win, Chicago swept the season series 3-0.

"We made it pretty easy on them," said forward Taylor Hall, who scored one of Edmonton's goals. "Against a team like that, they're going to make you pay."

Edmonton (15-28-5) continued its struggles in the first year under coach Dallas Eakins, losing for the 12th time in 16 games.

"Especially against the good teams, we can't watch them play (or) you're going to get killed," Eakins said.

With No. 1 goalie Corey Crawford having lost all four of his starts since returning from missing nearly a month due to a lower-body injury, rookie Antti Raanta got the starting nod and responded well, stopping 18 shots to boost his season record to 12-1-3.

After a 1-1 tie, Chicago exploded in the second period with a three-goal, 19-shot barrage to take solid command of the game.

The Blackhawks took a 2-1 lead at 2:36 on a perfect feed from left winger Brandon Saad to center Andrew Shaw, who lifted a 15-foot slap shot over the right shoulder of Edmonton goalie Devan Dubnyk. It was Shaw's 12th goal of the season.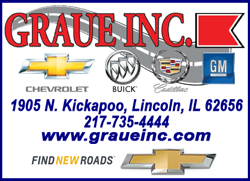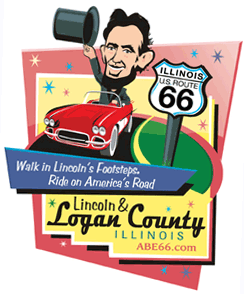 In a major faux pas on the power play, the Blackhawks pulled Raanta to have a sixth attacker, but the strategy backfired as Edmonton center Boyd Gordon grabbed the loose puck and sent it unchallenged across nearly two-thirds of the ice, trickling into Chicago's net for a short-handed goal at 11:29. It was Gordon's eighth goal of the season.

The tie lasted just 29 seconds. Hossa scored on a 30-foot slap shot on the power play to put Chicago back ahead 3-2 at 11:58.

"It was a great response to one of those rare occasions that it can happen and was kind of a funny bounce too, but it was a good response," Quenneville said of how Hossa's goal helped the Blackhawks quickly forget Gordon's fluke tally.

Blackhawks center Jonathan Toews tallied his 17th goal of the season at 17:32 on a backhander, with Hossa and Patrick Sharp lending a hand with assists on the play.

Edmonton tried to mount a third-period comeback with Hall's team-leading 18th goal of the season at 5:17, but that would be as far as the Oilers would come.

Chicago defenseman Brent Seabrook tallied his sixth goal of the season at 14:19 to provide some insurance to seal the win.

Edmonton got on the scoreboard first at 6:08 of the first period when forward Ales Hemsky deked Raanta to the left and then crossed over to slip the puck past the goalie's right side. It was Hemsky's seventh goal of the season.

"I know they got the first goal but we still came out with a better effort than we had in previous games," Chicago defenseman Duncan Keith said. "And as the game wore on, I thought we played more the way we wanted to."

Chicago tied the game at 14:26 of the opening period on forward Ben Smith's sixth goal of the season.

Dubnyk (11-17-2) stopped 36 of Chicago's 41 shots.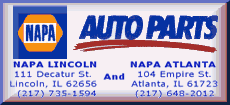 NOTES: Blackhawks radio play-by-play announcer John Wiedeman was selected Illinois Sportscaster of the Year by the National Sportscasters and Sportswriters Association. ... The Blackhawks improved to 58-52-12-0 all-time against the Oilers. ... Sunday marked the first of four straight games at home for the Blackhawks. Their next game is Tuesday vs. Colorado. ... Sunday was the start of a four-game Central Division road trip for the Oilers, who play next at Dallas on Tuesday. ... Edmonton LW Ryan Smyth is third on the Oilers' all-time power-play goals list with 124, one behind Wayne Gretzky (125) and two behind record holder Glenn Anderson (126). ... Injuries have hit the Oilers hard this year. Including Sunday, they have lost 199 man-games in their first 48 games of the season (compared to just 92 lost man-games for the Blackhawks). By comparison, Edmonton lost 114 man-games in the entire 48-game lockout-shortened regular season in 2013. ... The attendance was 21,424.
[© 2014 Thomson Reuters. All rights reserved.]
Copyright 2014 Reuters. All rights reserved. This material may not be published, broadcast, rewritten or redistributed.