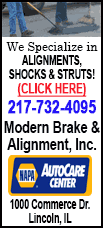 The Flyers, though, may not like playing against Lundqvist, especially not after he made 37 saves in the Rangers' 4-1 win Sunday night at Madison Square Garden.

"I kind of like these games," Lundqvist said. "They are a little more intense. You have to love that, when you can feel the intensity in the building and on the ice. They are always great games and fun to play."

Left wingers Dan Carcillo and Rick Nash, center Derick Brassard and right winger Chris Kreider scored for the Rangers, who improved to 24-20-3 with their third straight win.

Philadelphia has dropped consecutive games and fell to 23-19-4.

Defenseman Mark Streit scored the lone goal for the Flyers. Goaltender Ray Emery made 31 saves.

"We were slow on everything," Flyers coach Craig Berube said.

Any sense of drama was extinguished in the opening 20 minutes.
Carcillo burned his former team for the game's first goal 2:14 into the first period. Carcillo, better known for his fistic abilities, found a loose puck in the low slot and lifted a backhander that eluded Emery.

"It's just nice to get one," Carcillo said of his second goal of the season, and his first with the Rangers. He had scored his only other goal on Oct. 13 as a member of the Los Angeles Kings. "It's just nice, I haven't scored in a long time. It's nice."

And it opened the floodgates.

It took Nash all of 28 seconds to double the lead. Nash skated through the slot untouched before whipping a wrist shot past Emery.

Brassard followed with his eighth of the season 7:18 after Nash's goal. Brassard one-timed a feed from right winger Mats Zuccarello that Emery did not have a chance to stop.

"They were quicker than us in the first period, had the puck more than us in the first period," Berube said. "We ended up getting down right away in the game.

"We have got to be more ready. We have got to be quick. We have got to be as quick because we knew they were going to come out hard. They have been playing (well) and they have been playing quick, and we weren't ready. We were slow on everything — they had the puck (and) we didn't get it back."

Kreider's 12th goal of the season with 6:28 left in the second put the game away. With the Rangers on the power play due to Flyers defenseman Nicklas Grossman's boarding penalty, Kreider carried the puck from the boards into the slot and flipped a shot that pinballed into the net.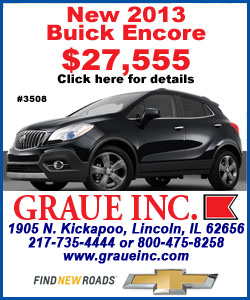 "This year (the coaching staff is) preparing us really well," Brassard said of a power-play unit that has scored six man-advantage goals in the last five games. "We know what to expect every night. We're making plays, we have some guys who can quarterback the power play in (Brad Richards) and (Ryan McDonagh) and all those guys. It helps a lot. We're just making the right plays all the time. We find seams. We always have a net front guy so that helps create some plays. We're doing a great job right now."

The four-goal cushion was more than enough for Lundqvist, who yielded just Streit's sixth of the season with 13:11 left in the game.

"I got tested early and you gain confidence when you make a couple of good saves," Lundqvist said. "I try just to take it period by period, be as solid as I can and help the team get points."

Benefitting a game between the two long-time rivals, there were fisticuffs. Carcillo fought Flyers defenseman Luke Schenn in the second period, and was part of a fracas between the two teams at the end of the game. Carcillo and Rangers center Brian Boyle each received 10-minute misconducts, as did Schenn and Flyers right winger Wayne Simmonds. Rangers defenseman and Flyers center Brayden Schenn also fought.

"No surprise," Carcillo said of the end game melee.

NOTES: Sunday night's game was the second of the season between the two Metropolitan Division rivals and the first at Madison Square Garden. The teams will play twice more, March 1 in Philadelphia and March 26 in New York. ... The Flyers entered the match having killed 22 straight power plays against in their last seven games. Philadelphia's 84.8 percent success rate on the penalty kill is fourth in the NHL. ... New York has scored five power-play goals in 14 opportunities with the man advantage in its previous four games. The Rangers are fifth in the NHL with a 21.3 percent success rate on the power play. ... Rangers C Derick Brassard came into the game having scored 14 of his 24 points on the power play. "I expect more from him 5-on-5 as far as generating offensive opportunities," New York coach Alain Vigneault said. "For some reason (on) the power play — I don't know if it's the extra room, the extra time he might have — he's moving the puck, finding the open man. If he can do that on the power play I'm hoping sooner or later that's going rub off 5-on-5, also." ... New York scratched D Justin Falk. ... Philadelphia scratched D Hal Gill, D Erik Gustafsson and RW Steve Downie.

[© 2014 Thomson Reuters. All rights reserved.]
Copyright 2014 Reuters. All rights reserved. This material may not be published, broadcast, rewritten or redistributed.