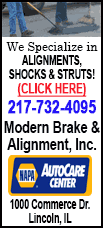 LHP Matt Thornton finalized a two-year, $7 million contract with the Yankees on Jan. 10. The Yankees were in need of bullpen help after RHP Mariano Rivera retired following last season and RHP Joba Chamberlain and LHP Boone Logan left via free agency.

Thornton, 37, was limited by injury late last season, including an oblique issue, while with the Boston Red Sox. He appeared in 20 games for Boston, throwing 15 1/3 innings. He acquired by the Red Sox from the Chicago White Sox last season but was left off Boston's playoff roster. He finished the year with a 3.74 ERA in 60 appearances spanning 43 1/3 innings.

New York Yankees: Rodriguez, Alex
3B Alex Rodriguez won't play a game for the Yankees in 2014, but that might not stop him from causing a scene in spring training. Rodriguez's 211-game suspension, handed down Major League Baseball for his connection to the Biogenesis performance-enhancing-drug scandal, was shortened to 162 games by an arbitrator Jan. 11. Rodriguez also would be ineligible to play if the Yankees make the postseason.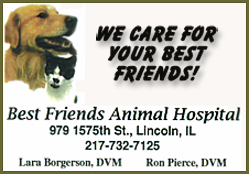 The three-time American League Most Valuable Player vowed to fight the ruling in federal court, and he said he planned to show up for the Yankees' spring training. According to a report by ESPNNewYork.com, the Yankees might move A-Rod to their minor league camp if he reports to Tampa, Fla., in February, and they could tell their minor league coaches to shun him.

Anthony Bosch, founder of Biogenesis, told "60 Minutes" he personally injected Rodriguez with banned PEDs.

Colorado Rockies: Gonzalez, Carlos
OF Carlos Gonzalez had an emergency appendectomy Jan. 10 in Denver. The 28-year-old went to the hospital after experiencing intense stomach pain. Gonzalez made the announcement on Twitter and the team later confirmed the news.

Gonzalez is moving from left field to center field this season after trading Dexter Fowler to the Houston Astros in December.

Gonzalez had 26 home runs and 70 RBIs in 110 games last season, and he won a Gold Glove. He was limited by a finger injury the second half of the season.

New York Yankees: Wells, Vernon

OF Vernon Wells was designated for assignment by the Yankees on Jan. 10.

Wells, 35, had a batting line of .233/.282/.349 with 11 home runs and 50 RBIs in 424 at-bats in 2013. His batting line over the last three seasons is .226/.267/.387. He is still owed $21 million for 2014: $18.6 million by the Los Angeles Angels and $2.4 million by the Yankees. He played one season with the Yankees after getting traded by the Angels. This year is the final one on his $126 million contract he signed with the Toronto Blue Jays in 2008.

The Yankees no longer need Wells after adding Jacoby Ellsbury and Carlos Beltran to their crowded outfield that also includes Brett Gardner and Ichiro Suzuki.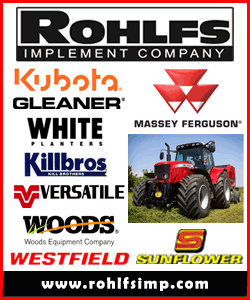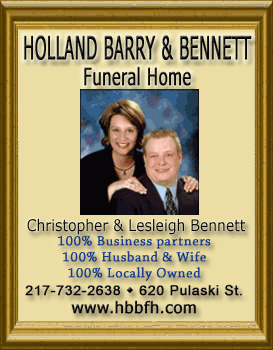 Texas Rangers: Holland, Derek

LHP Derek Holland underwent arthroscopic left knee surgery Jan. 10, and he is likely to be sidelined until midseason.

Holland was injured while playing at home with his dog, Wrigley. There was no ACL or or MCL damage. He denied reports that he was injured during a hockey game.

Rangers general manager Jon Daniels described Holland's long-term prognosis as good.

Holland, 27, went 10-9 with a 3.42 ERA in 33 starts for the Rangers in 2013.
Baltimore Orioles: Casilla, Alexi
2B Alexi Casilla re-signed with the Orioles on Jan. 10, getting a minor league contract. The 29-year-old will receive an invitation to spring training as part of the deal.

He joined the Orioles last season as a waiver pickup and batted .214 with one home run, 10 RBIs and nine stolen bases in 62 games. Late in the season, he sustained a concussion in a collision with Orioles RF Nick Markakis during a game against the Tampa Bay Rays.

In November, the Orioles declined Casilla's contract option and instead brought him back with a lower-risk deal.

New York Mets: Hefner, Jeremy

RHP Jeremy Hefner, whom the Mets non-tendered Dec. 2, reportedly agreed to return to the organization on a minor league contract. Hefner underwent Tommy John surgery in August and will miss most, if not all, of the 2014 season. However, he will be able to use the Mets' facilities in Florida as he rehabs from surgery.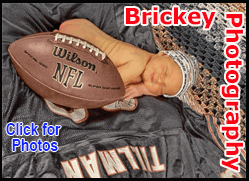 Washington Nationals: Strasburg, Stephen

RHP Stephen Strasburg and the Nationals agreed to a one-year, $3,975,000 contract on Jan. 10. The deal includes incentives and allows the Nationals to avoid arbitration with the 25-year-old. Strasburg made $3.9 million in 2013 when he finished with a 8-9 record and a 3.00 ERA with 56 walks and 191 strikeouts in 183 innings. In parts of four seasons with the Nationals, Strasburg has a 29-19 record with a 2.96 ERA and 504 strikeouts. He ended the 2012 season with a 15-6 record.

Strasburg underwent arthroscopic surgery to remove bone chips from his right elbow in October, and he is doing well. Strasburg complained of forearm tightness after starts in September. Manager Matt Williams told the Washington Post in December that Strasburg's rehab is "going phenomenal."

Arizona Diamondbacks: Rodriguez, Santos

LHP Santos Rodriguez, designated for assignment by the White Sox on Jan. 2, was claimed off waivers by the Diamondbacks on Jan. 10. Rodriguez, 26, went a combined 2-0 with a 4.91 ERA over 33 relief appearances in Double-A and Triple-A last season. He has no major league experience.
[© 2014 Thomson Reuters. All rights reserved.]
Copyright 2014 Reuters. All rights reserved. This material may not be published, broadcast, rewritten or redistributed.