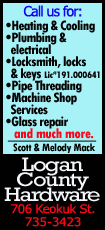 Not anymore. The Papers of Abraham Lincoln, thanks to research by Associate Editor Stacy Pratt McDermott, has discovered that the letter was written by Andrew Johnston, a newspaper editor, lawyer and fan of Lincoln's poetry.

McDermott compared the handwriting on the letter found in Lincoln's home with another letter Johnston wrote to Lincoln in 1865 and to a note Johnston wrote in 1872 on an old letter from Lincoln. The handwriting was a perfect match.

"Discovering the identity of the author and connecting the letter to a part of Lincoln's life about which we know very little illustrates the importance of the editing work we are doing at the Papers of Abraham Lincoln, and it is an example of why I love my job," McDermott said.

Johnston, a native of Richmond, Va., published the Quincy Whig and was, like Lincoln, a member of the Whig Party in the 1840s. He was also an uncle of George Pickett, a young man who got into West Point with the help of Lincoln's law partner and went on to become a Confederate general. Today, he is best remembered for leading the doomed "Pickett's Charge" at the Battle of Gettysburg.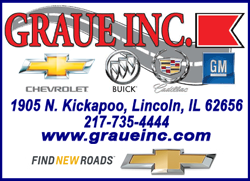 The mystery letter was found in 1987, when the Lincoln Home National Historic Site underwent a full restoration. Fragments of Johnston's letter and several others were in an old mouse nest in the kitchen walls.
The editors of the Papers of Abraham Lincoln scanned the document in 2006 and transcribed it as best they could in 2007.
What was left in the fragments were passages like this: "... ur letter, enclosing the poe ... earnest ... th undiminis ... once ... lson's house, where I happ ... to be ... ter. My auditors were as much pleased ... ll agreed that the author of su ... poetry ."
The letter's mention of poetry pointed toward Johnston as a possible author. He and Lincoln exchanged several letters about poetry and politics.
Lincoln had written to Johnston on Feb. 25, 1846, to send him a piece of poetry that Johnston had requested. He also asked if Johnston would like to see a poem he was completing.
The letter found at the Lincoln home is Johnston's response, dated March 10, 1846. He thanks Lincoln for the poem and asks if Lincoln was the author.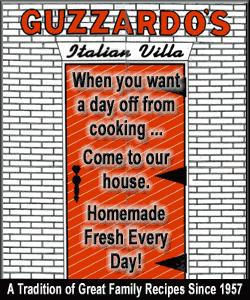 Lincoln responded on April 18 that he was not but would "give all I am worth, and go in debt, to be able to write so fine a piece as I think that is." Still, Lincoln's poetry was good enough for Johnston, who published Lincoln's "My Childhood-Home I See Again" and "Matthew Gentry" in April of 1847.
Piecing together the exchange between Lincoln and Johnston required studying documents from three separate sources – Princeton University, which has the first letter; the Lincoln Home and its fragments of Johnston's response; and an early collection of Lincoln documents that transcribes Lincoln's reply. (The original of that third letter is now in the hands of an unknown private collector.)
"This discovery shows the value of careful examination of individual documents, the handwriting on them and their relationship with other documents," said Papers of Abraham Lincoln Director Daniel W. Stowell.
"Though the document itself is incomplete, it nonetheless gives us a more complete picture of one of the most remarkable literary correspondences in Lincoln's life," said Samuel P. Wheeler, research historian with the Abraham Lincoln Presidential Library and Museum and an authority on Lincoln's poetry.
___
The Papers of Abraham Lincoln is dedicated to identifying, imaging, transcribing, annotating and publishing all documents written by or to Abraham Lincoln during his lifetime (1809-1865). The project is administered through the Abraham Lincoln Presidential Library and Museum, and is co-sponsored by the Center for State Policy and Leadership at the University of Illinois Springfield and by the Abraham Lincoln Association.

The Lincoln Home National Historic Site preserves, protects and interprets the Abraham Lincoln home for current and future generations. He and his family lived in the Springfield home from 1844 to 1861. The home and surrounding neighborhood became a part of the National Park Service in 1972.
[Text from Abraham Lincoln Presidential Library and Museum file received from the Illinois Historic Preservation Agency]