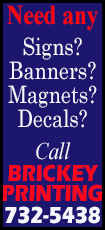 The Better Business Bureau advises consumers to be wary of these costly loans. They deliver refunds only slightly faster than the IRS.

Refund anticipation loans are similar to payday loans. They're short-term loans with high interest rates that can range from 50 to 500 percent. In some cases, they have hidden administrative fees. If the tax preparer makes a mistake in calculating your refund, borrowers could be required to pay fines and fees also.

"Consumers may assume that the loans will be paid off quickly when their refund arrives, but if the refund is less than the loan, consumers will have to repay the difference, plus fees and fines," said Bonnie Bakin, BBB president and CEO.

The IRS usually delivers refunds in as few as 10 days after a consumer files a tax return, if the consumer files the return electronically and takes the refund by direct deposit to a bank account. The speed makes most refund loans unnecessary.
This year, the IRS has another option for refunds if a consumer doesn't have a bank account: a prepaid debit card. The cards, available only by invitation, can be used to get money from ATM machines or to buy goods and services from retailers. The cards arrive faster than checks, the IRS says, and may allow consumers to avoid check-cashing fees.
The BBB advises consumers to be wary of two common tax-time schemes:
Tax reduction schemes are promoted by companies that claim they can help consumers reduce what they owe the IRS by working on their behalf with the IRS. However, the BBB has taken complaints from consumers who paid thousands of dollars to such companies, only to find out that the companies didn't reduce the amount they owed and, in some cases, had never contacted the IRS.

BBB advice: If you have a debt with the IRS, consult an IRS enrolled agent, a certified public accountant or a tax attorney to determine whether you qualify to file for anything other than paying your taxes, fines and penalties in full.

Phishing emails may say that there's an issue with taxpayers' refunds, that they are being audited or that a problem is delaying processing of their taxes. Many include a link to a website set up by scammers, where victims are asked for Social Security numbers, bank account or credit card information. Some sites are designed to automatically install viruses or other malicious software on the victims' computers.

BBB advice: The IRS doesn't email people about their taxes. The agency typically contacts taxpayers by mail. Tipoffs that an email is fraudulent may include spelling or grammatical mistakes. The BBB advises consumers not to open any attachments or click on links in the emails.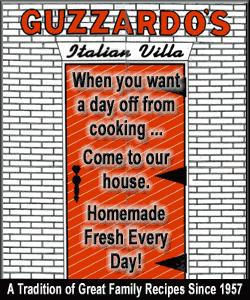 If you decide to hire a tax preparer, the BBB advises that you:

from friends, but before you hire anyone, check out the preparer with the BBB at www.bbb.org or by calling 314-645-3300.

Check credentials.

Is the preparer a certified public accountant, a tax lawyer or an enrolled agent? Will the preparer sign your return and provide you with a copy? Does the preparer belong to a professional organization that requires members to adhere to a code of ethics?

Be wary of promises.

Until the preparer knows your situation, there is no way to know whether you'll get a refund or how big it will be.

Check accessibility.

You may need to contact your preparer after tax season is over. Will he or she be available?

Read the contract.

Know what the service will cost, what it covers and whether the cost changes if you have a complicated return. Will the preparer represent you in case of an audit?

Check your return.

Before you sign the return, read it over to check for mistakes. Ask the preparer to explain anything you don't understand.

[Text from file received from the Better Business Bureau of Central Illinois]

For 100 years, the Better Business Bureau has been helping consumers find businesses, brands and charities they can trust. In 2012, consumers turned to BBB more than 100 million times for reviews on more than 4 million companies and reports on 11,000 charities, all available for free at www.bbb.org. The Council of Better Business Bureaus is the umbrella organization for 114 local, independent BBB's across the United States and Canada, as well as home to its national programs on dispute resolution and industry self-regulation.