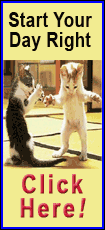 But, as Lincoln coach Neil Alexander will remind you, it's one game at a time. The Railers wouldn't be able to do anything on Saturday night against the Crimsons that would give them any advantage over Lanphier.

As has been the case lately, defense got the Railers going. On the Crimsons' first possession, Joey Olden stole the ball and drove in for the game's first points. What has not been a usual sight is the Railers trailing on the scoreboard. Entering Saturday night's contest, Lincoln had trailed in only six games this season and not by more than seven points. That was in the season opener against Centennial. So, when Jacksonville (4-9, 0-4) got 3s from Nick Kaufmann and Tyler Ring giving the visitors a 6-2 lead, the Railers were in need of a wake-up call.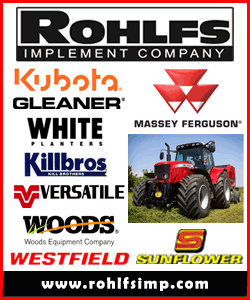 Not sure how many woke up, but Block must have been the one to answer the phone. The junior was perfect on four 3-pointers en route to 14 of Lincoln's 18 first-quarter points. His scoring was part of a 16-3 run that gave Lincoln an 18-9 lead at the end of the first quarter. Along with crediting Block for his shooting, his teammates knew who had the hot hand and did what they needed to in order to get it to him.
Block continued his fast start by splitting a pair of free throws, giving him 15 of Lincoln's first 19 points. By now, if you were rooting for Jacksonville, you were probably wondering why No. 22 was not being guarded. The Crimsons must have finally gotten the message as Block was held scoreless the rest of the half. The other issue Lincoln was facing was the point man on their defense, Olden, on the bench with foul trouble. That combination proved the right mixture for Jacksonville to get back in the game.
The Railers (14-0, 4-0) went back up by 10 on a layup by Payton Ebelherr, who hit an extra gear to fill the right lane and be in the right spot to receive one of Max Cook's seven assists. However, as has happened over the last three games, Lincoln could not put their opponent away early. Too much indecision on shots, or taking quick shots after just one pass in the offense, gave the Crimsons what they needed to stay close. A 5-0 run late in the quarter brought the game to just a six-point spread at 24-18. Tyler Horchem, who is starting to come around to the long-range shooting Railer Nation witnessed last season, hit the first of his three 3s on the night to stop the run.
After a Jacksonville basket, the Railers were unable to convert on their final possession, giving Jacksonville one final shot. Ring attempted to launch a shot just inside half court. He was fouled, although the officials determined it was a common foul and Ring would go to the line shooting one and bonus, not three free throws, and one second would be put back on the clock. Not sure if it was the confusion over thinking no time was left on the clock or the frustration in watching how the first half ended, but Ring's free throw was shot with coach Alexander already in the Lincoln locker room. It was a seven-point lead for the Railers, up 27-20.
If someone wanted to give a pictorial description of the third quarter, it would be a teeter-totter. Back and forth, back and forth the game went, with no team scoring back-to-back points until the very end of the quarter, when Jacksonville accomplished the feat. Lincoln would score on a Block follow on an offensive rebound, and the Crimsons would come back and score. Horchem hit two more 3s, only to see Jacksonville score after each one. The margin throughout the whole quarter went from seven to 11 points.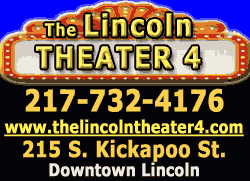 The most important basket of the quarter may have been a 3-pointer from Max Cook, making the score 40-29. To Railer fans, the lead was back to 11. To coach Alexander, it was a shift to scoring mode for one of his leaders.
"We need Max to be an offensive threat," Alexander explained. "I think he missed his first shot of the game and then didn't take another one the rest of the half. He has to look to score for us to play well."
Cook came up big in the fourth quarter from the free-throw line, an area the rest of the squad had trouble with. After Cook hit another 3 to start the final quarter and a Jacksonville score put the game at 43-35, Edward Bowlby, the team's leading scorer on the season, missed a pair of free throws. Those misses extended Lincoln's streak to five in a row and left them 4 of 11 for game. In a game that was getting closer, those free throws were looming larger and larger.
After Block, who finished with 10 rebounds, hit his fifth and final 3 of the night to push the lead back to double digits, the rest of the night belonged to Cook. The senior scored 10 of his 16 points, all in the second half, in the final 1:38, including a perfect 8 of 8 from the line and a layup off a steal from Olden to finish the scoring and give Lincoln the 16-point win.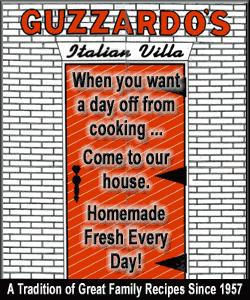 Alexander was complimentary of the opponents, knowing that the Railers will get everyone's best shot, especially now that the state ranking is on the line.
"They (Jacksonville) did two things that really give us trouble. They get the ball in the middle of our zone and they were able to dribble drive," Alexander said. "We did nothing to stop their dribble drive and that got them a lot of opportunities."
Two players in double figures led the way, with Block and Cook combining for 36 points. Horchem finished with nine points, with Bowlby scoring seven and Olden and Ebelherr adding two.
So, now, let the hype begin. No. 1 Lanphier against No. 3 Lincoln in what could be the first of three games this year between the two. Both will come in undefeated with veterans on both sides. Lanphier is led by Larry Austin Jr., who is heading to Tennessee, and sophomore outside shooter Xavier Bishop. The contest is scheduled to start at 7:30, sophomores at 6 p.m., and will be at Lanphier's Lober-Nika Gymnasium, which will be PACKED.
I don't think I can encourage Railer fans enough that if you are planning to go to the game, arrive early. The folks at Lober-Nika have said that when the game is sold out, it is sold out. No more tickets. You have to believe the Lions' fans will try their best to take as many seats as possible to diminish the efforts of the Railer Nation. A reminder that if you are not able to get into the game, you can listen on WLCN-FM 96.3 and www.wlcnonline.com.
"We will have to play tremendous basketball for us to have a chance," Alexander said. "We have to prepare for them, but I also think they are going to have to do some preparing for us."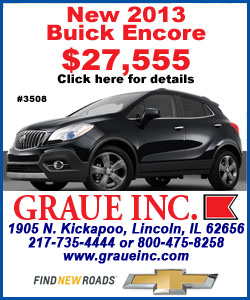 Oh, by the way, it was four years ago that coach Alexander reached the 600-win milestone with a win at Lanphier. Need something else to add to the storyline? Coach Al will be going for win 700 on Friday night, in the same building, against the same team as he got 600, all the while trying to lead his team to be the only undefeated team that walks out of the gym.
It should be fun.
___
LINCOLN (56)
Block 6-11 3-7 20, MCook 3-5 8-8 16, Horchem 3-8 0-0 9, Bowlby 3-7 1-4 7, Olden 1-2 0-0 2, Ebelherr 1-2 0-0 2, WCook 0-1 0-0 0, Conrady 0-3 0-0 0. Team 17-39 12-19 56 3-point FG 10-21 (Block 5-6, Horchem 3-8 MCook 2-4 Ebeherr 0-1, Bowlby 0-2).
JACKSONVILLE (40)
Ring 10, Kaufmann 9, Hance 8, Hays 5, Peak 4, Dugan 3, Fisher 1. Team 11-31 13-19 40. 3-point FG 5-13 (Kaufmann 3, Dugan, Ring).
Lincoln 18-9-13-16 56
Jacksonville 9-11-12-8 40
Other notes:
The schedule has been released for the County Market Winter Classic, which will be in Jacksonville this year. This is the mid-January tournament that has been played in Chatham while the City Tournament is going on for the Springfield schools. We will update you with the entire schedule as we get closer, but here are the dates, times and opponents for the Railers:
Monday, Jan. 20, 6:30 p.m. – Taylorville

Wednesday, Jan. 22, 6:30 p.m. – Quincy Notre Dame

Friday, Jan. 24, 8 p.m. – Jacksonville

Saturday, Jan. 25, 11:30 a.m. – Rochester

Saturday, Jan. 25, 8 p.m. – Chatham Glenwood
[By JEFF BENJAMIN]
Click here to respond to this article.
Jeff Benjamin's Railer basketball articles