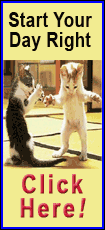 "This is our way of saying thank you for the overwhelming support we've received since our fundraising efforts began in September," said Arlee owner John Maxson. "It will also be a chance for us to show off the improved image and sound of the new projector. Recent Arlee moviegoers have been delighted with our marked improvements."

The Arlee's new projector debuted Dec. 13.

While efforts with online giving through Kickstarter fell far short of the theater's goal, local donations have been pouring in since the need was realized, and all but $8,000 of the $42,500 needed to convert the theater to digital has been received.

"We will continue fundraising events to pay off the balance, and then continue them in order to improve our seating," Maxson said. "Since the extended Arlee community has shown support, we want to finish what we started 10 years ago, and that is to give the community a good place for affordable entertainment. People have expressed the need for more legroom and more comfortable seats, and we'll address that."
When the movie industry began rapidly moving toward a digital format, the Arlee was faced with coming up with money for the upgrades or letting the screen go dark.
The theater is a nonprofit corporation but does not have tax-exempt status. That has not stopped people from helping the Arlee. Gifts have arrived from everywhere from Georgia to California.
"We've been hearing Arlee stories ever since news broke of our predicament," said John's wife, Gaye Maxson. "People send us donations with notes included."
For example, Jean of Springfield said: "If the walls could talk, they would have lots of fond memories they could tell." She recalled when the Arlee opened in 1936.
Frank from Springfield wrote: "I have spent too many happy hours at the Arlee in my life to see it close now. Mason City would be a ghost town without the theater!"
Jack, a former projectionist in the 1940s who now lives in Tennessee, sent a donation, as did his sister-in-law Enola to commemorate his birthday.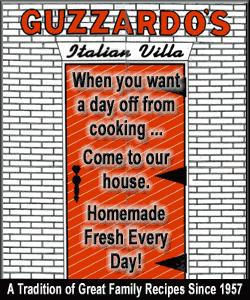 Suzan from Georgia came to the Arlee as a child when visiting her cousin, and she also wanted to help.
Mark from East Peoria sent a gift and wrote: "I have fond memories of movies at the Arlee. Those times were magical as a kid. My dad and I saw a John Wayne movie in the '60s."
Marcia of Springfield said: "I have great memories of growing up at the movies at the Arlee -- 14 cents admission at one time."
Betty said: "I so appreciate that there is a small, safe theater close that I can take my 8-year-old grandson." Another friend said she hoped that when she has grandchildren, the Arlee will still be here to take them to movies.
"In addition to financial gifts, individuals have helped in extraordinary ways," John Maxson said. "Randy Tucker helps us every weekend, and Lois Rickard has been right there, helping at every fundraiser. Rhonda and Stanley Francis held their own fish fry and bake sale for us and rallied a good number of people to help. Our kids and their spouses have been a driving force and inspiration to us, and there are many other family members and friends who have helped immensely with our events, working or donating goods."
"We've received gifts from Monsanto, Darling (DarPro), Farmers Grain & Coal, the Mason County Arts Council, Easton ETC, ICMS Running Club and several small-business owners, in addition to many, many individuals," Gaye said. "Memorial gifts honoring Emily Penewitt, Ellen Wunderle, Tom Lowers, Tom Auxier, Clyde Cufaude, Kenny Pryor, June Elmore, and Pat and Louis Maxson have also been received. We are grateful for each and every gift, and could not have stayed open if not for them."
[Text from Arlee Theater news release]