Mission Mart to move to Sangamon Street
Home Sweet Home Ministries expands efforts in Lincoln

Send a link to a friend
[January 13, 2014] BLOOMINGTON — Home Sweet Home Ministries has purchased a new building in Lincoln in a step to seek out greater partnership with businesses and organizations in the community. The building is at 119 N. Sangamon St.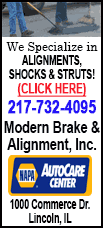 This property will be the new site of Home Sweet Home's Lincoln Mission Mart. It will also have space for donation drop-off and sorting and will allow the organization to collect goods for recycling and salvage as part of its HSHRenew initiative. More important, the space will also be a base of operations for expanded services offered to the Lincoln and Logan County community via Home Sweet Home Ministries.

"We have been part of the business community of Lincoln for 20 years, and we have seen that Lincoln is a community with a multitude of assets to deal with homelessness and poverty. Home Sweet Home Ministries wants to be part of the solutions that Lincoln is already providing," explains Matt Burgess, chief operating officer at Home Sweet Home. "Home Sweet Home wants to develop resources in the Lincoln and Logan County area that can help meet the needs of individuals and families in that community."

At Thanksgiving, Home Sweet Home Ministries raised funds at the Lincoln Mission Mart that went to support the community outreach efforts of Open Arms Christian Fellowship in Lincoln. The outreach helped provide a Thanksgiving meal to hundreds of Lincoln citizens.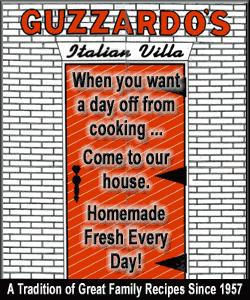 Home Sweet Home Ministries is a 501(c)(3) nonprofit, nondenominational Christian organization serving homeless and low-income families in the Bloomington-Normal area through a variety of programs. Home Sweet Home operates the Mission Mart Thrift Stores in Bloomington and Lincoln. Home Sweet Home provides numerous services 24 hours daily, 365 days a year, and has been since 1917. For more information, visit www.hshministries.org.
[Text from file received from Home Sweet Home Ministries]

Past related articles