The body of the revamped F-150 is 95 percent military-grade aluminum alloy — the same kind used in Humvees — and weighs up to 700 pounds less than current truck. Using aluminum rather than steel is a key part of Ford's strategy to cut between 250 and 750 pounds from each model in its lineup.

"Obviously this is our first shot (at using aluminum in) a big-volume vehicle and there's absolutely no reason why we couldn't think about taking it elsewhere," Executive Chairman Bill Ford told reporters at the Detroit auto show.

"It is a lightweight, high-strength material and 700 pounds out of a vehicle like this — that's a big deal," he added.

Ford's gamble that aluminum will give the company a greater edge over rivals stands in contrast to the approach of General Motors Co <GM.N>, which launched its latest trucks last year, and which this week unveiled its Canyon midsize truck.

"If anybody says the certainty of the next 10 years is that formula, I would say, 'Show me data-wise,'" Mark Reuss, GM's incoming product development chief, said of Ford's bet on the lightweight metal.
Ford formally kicked off its F-150 project in 2010 around the same time the company began development on its new Fusion midsize sedan and revamping its strategy in Asia.

Consumer tastes and more stringent U.S. fuel economy regulations in the future — known as corporate average fuel economy (CAFE) standards — spurred the No. 2 U.S. automaker to rethink the F-150, the top-selling vehicle in the United States.

"We made a strategic decision to change the game as the leader," said Joe Hinrichs, Ford's head of North and South American operations. "We felt that with our volume and our scale we could work with aluminum providers to launch the F-150."

The redesign makes the new F-150 "CAFE-positive" for the first time, meaning the truck will help Ford meet those standards instead of lowering the average gasoline mileage of its lineup, Chief Operating Officer Mark Fields said.
At Monday's news conference, Ford also emphasized that the lightweight metal would be tougher than steel and more resistant to dents than today's model. Hinrichs said models may be made with the alloy where it makes the most sense.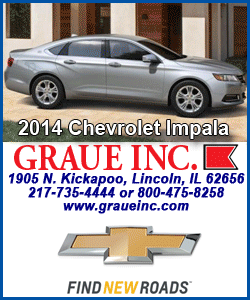 "You have to look at where you get the most attribute benefits for that weight and where do customers pay for that technology. And where fuel economy can make a big difference in the market place."

As part of its testing, the truck towed a heavy trailer across the United States in both desert and high-altitude terrains and in temperatures ranging from 20 degrees below Fahrenheit to 120 degrees above.

The new truck reflects how Ford, under Chief Executive Alan Mulally who came on board in 2006, has been willing to take bolder, educated risks, Deloitte consultant Joe Vitale said.

The F-150's design has allowed Ford to "bridge the gap" between heavy truck users and casual buyers. "You can see it in the parking lot of a Neiman Marcus," he said.

Production of the new F-150 would begin in the fourth quarter in Dearborn, Michigan, and in early 2015 in Kansas City, Missouri. The truck will be in U.S. showrooms by the end of 2014.

Bill Ford, the company's executive chairman, and Mulally both said they were pleased that the speculation that Mulally would leave to run Microsoft Corp <MSFT.O> was now behind them. Mulally declined to answer any questions about why he is no longer in the running for the job.

"It was time to get that distraction off the table," Bill Ford said in a later interview with Reuters Insider, adding that Ford has a great team "that brought us back from the dark days of '07 and '08."

(Additional reporting by Ben Klayman in Detroit; editing by Sofina Mirza-Reid and Matthew Lewis)
[© 2014 Thomson Reuters. All rights reserved.]
Copyright 2014 Reuters. All rights reserved. This material may not be published, broadcast, rewritten or redistributed.