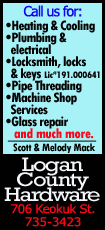 Marchionne, who took the helm of Fiat a decade ago and in 2009 also started running Chrysler, had previously said he could step down in 2015 and some analysts feared uncertainty over his future at the combined company could cloud its prospects.

After striking a $4.35 billion deal to buy out a minority shareholder from Chrysler, the 61-year-old now has the delicate task of listing the new company and probably establishing its headquarters outside Fiat's home country of the last 115 years.

Marchionne told a press conference at the Detroit auto show the size of Chrysler's operations and U.S. financial market liquidity "makes Detroit especially relevant" as the board prepares to discuss the merged company's headquarters at a meeting on January 29.

But he played down the consequences of the decision for jobs or strategy, adding it would have "almost negligible" effects on employment. Italy's government has been following the merger talks very closely for any signs that Fiat's presence in its home market could lessen and lead to job cuts. The company currently employs around 62,000 people in Italy.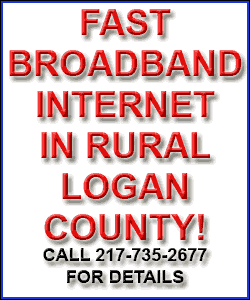 "We're sufficiently large now ... to need access to very fluid, efficient capital markets," Marchionne said. "That will probably be the single largest driver of the decision that will be made by the board on January 29." The formal merger of the two companies is expected to be completed by January 20.

Asked how the Italian government might react to new headquarters, Marchionne said: "I sincerely hope they don't create obstacles."

He said a listing of the combined entity was on the agenda this year: "Within 2014, I think."

In an interview with an Italian newspaper last week, Marchionne said that while New York was the most liquid market, Hong Kong was also a possibility.

Fiat Chairman John Elkann, the scion of the Agnelli family that controls the Italian carmaker, also said on Monday that he would remain as chairman of the merged group.

"There will be a succession, but definitely not before the conclusion of the industrial plan," Elkann said about Marchionne's mandate and the three-year strategy due to be unveiled by May.
RECOVERY PLAN

Fiat has said the new strategy will focus on a revamp of its Alfa Romeo brand and keep production of the sporty marquee in Italy as it seeks to fill underutilized plants, protect jobs and compete in the higher-margin premium segment of the market.
The company is battling to return its European operations to profit after a lack of investment in new models saw Fiat hit hard in a six-year market slump in its home region.
"The conclusion of the plan that we're going to be presenting in four months is crucial. And the board feels a lot better about this," Marchionne said at the press conference, referring to the board's reaction to his extended mandate.

While recent data suggest the European car market has stabilized, Marchionne said he did not expect a quick upturn.

"I don't see any major signs of a recovery (in Europe) in the next 12 months," he said.

The new industrial plan is due to outline investments, including new models. Some analysts are skeptical whether Alfa Romeo can turn Fiat around as previous attempts to revamp the brand have failed, as well as whether the company has enough money to invest after increasing debt to buy out Chrysler.

Marchionne said a mandatory convertible bond was one option the company was considering to boost its capital, while he again ruled out a share issue by either Fiat or Chrysler.

Media have speculated the size of the bond could be around 1.5 billion euros ($2 billion).

When asked about potential future tie-ups with any other group, including Peugeot <PEUP.PA> and Suzuki <7269.T>, Marchionne repeated he was open to a collaboration with all.

"My dossier is open with everybody," he said. "Peugeot is one potential dialogue partner, there are others."

Fiat shares ended up 1.19 percent at 6.79 euros, outpacing a 0.7 percent rise in Milan's blue-chip index <.FTMIB>.

($1 = 0.7314 euros)

(Additional reporting by Laurence Frost in Detroit, writing by Agnieszka Flak in Milan; editing by Louise Heavens and Mark Potter)
[© 2014 Thomson Reuters. All rights reserved.]
Copyright 2014 Reuters. All rights reserved. This material may not be published, broadcast, rewritten or redistributed.