Appearing before TV critics on Monday, this season's judges — pop superstar Jennifer Lopez, country singer Keith Urban and crooner Harry Connick Jr. — emphasized their chemistry and a shared commitment to focusing on the young singers competing for a chance at stardom.

"I am lucky enough to sit between two people I respect and I have a good time with and all know music and love this journey," Lopez, returning to the show after a one-year absence, said at the Television Critics Association press tour. "I think that's what's going to make it sparkly and fresh and new again."

"Idol" erupted in 2001 as a broadcast TV powerhouse with the biting commentary of one of its original judges, Simon Cowell. Last season, tension between judges Mariah Carey and Nicki Minaj made headlines, taking attention away from the talent.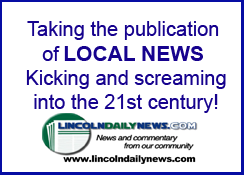 The average audience size for "Idol" dropped by 9.9 million viewers over the past three seasons, from 23.1 million in 2011 to 13.2 million last year, according to Nielsen data provided by Horizon Media. Declining ratings dragged on advertising revenue for the quarter ending in June 2013 at the Fox broadcast network's parent 21st Century Fox, the company reported in August.

Fox hopes the audience will gravitate to kinder, gentler judges, not unlike the atmosphere at NBC's "The Voice," which returns in late February and has thrived on the camaraderie among its judges including Adam Levine, CeeLo Green, Christina Aguilera and Blake Shelton.

"The X Factor," another of Fox's singing competitions produced by former "American Idol" judge Cowell, could be on the chopping block after it "underperformed" in ratings last year, said Kevin Reilly, chairman of entertainment for Fox Broadcasting Company. Reilly said he had not yet decided whether to renew "X Factor" for another season.

"I wish 'The Voice' would go away first," he joked. "The space is crowded. That has certainly led to further stress on 'Idol.'"

"Idol" changed part of its format for this season, shortening the middle rounds. Viewers will see less of the "sort of ridiculous contestants" featured on earlier seasons, Reilly said. The show found more of its competitors this year through bus tours sent to find talent in corners of the country outside of major cities.

"Idol" viewership likely will slip again this season, a typical scenario for aging reality shows such as "Survivor" and "The Bachelor," Reilly said. But he hopes the "Idol" audience will flatten and maintain a steady fan base.

Even with its declining audience, "Idol" finished as the fifth-highest rated show last season, excluding football, among adults age 18 to 49.

"It has a lot of room to fall and still be among the biggest hits on TV," Reilly said. "Do I want it be dropping 25 to 30 percent? No."

(Reporting by Lisa Richwine; editing by Ronald Grover and Cynthia Osterman)
[© 2014 Thomson Reuters. All rights reserved.]
Copyright 2014 Reuters. All rights reserved. This material may not be published, broadcast, rewritten or redistributed.