Mechanics, custodians, and clerical workers of the roughly 1,400-member Service Employees Union Local 1021 (SEIU) voted 87 percent in favor of the four-year contract, which will take effect immediately, the labor group said on Monday.

"In California, we believe in workers having a voice in the workplace in order to improve working conditions and services to the public," SEIU Executive Director Pete Castelli said in a statement.

The SEIU was the last group to vote on the deal. Members of the Amalgamated Transit Union 1555 and the BART Board of Directors gave approval to the contracts earlier this month.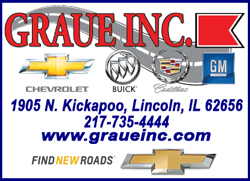 Under the revised terms, more than 2,000 unionized workers will see a 15.4 percent wage hike over four years and added safety provisions in exchange for new contributions to their pensions — with the amount rising to 4 percent of their pay in the last year of the contract — and paying more for health benefits, both sides have said.

It also drops the six weeks of paid family medical leave, a provision that caused an 11th-hour rift between BART and the unions, but includes extended bereavement leave and upgraded employee break rooms, BART said.

One BART agency employee and one contractor were struck and killed by a train operating on automatic control on October 19 over the last strike period.

The two sides reached a deal in late October, ending a four-day employee walkout that caused traffic delays and forced passengers to miss work and school or be hours late.

It was the second strike since July that crippled a system that serves more than 400,000 people a day in San Francisco, Oakland, Berkeley and surrounding suburbs.

Shortly after the unions ratified the agreement, BART said it had mistakenly agreed to a deal term that would give workers six weeks of paid family medical leave. The unions sued to enforce the contract, which they said BART unlawfully reneged on.

(Reporting by Laila Kearney in San Francisco; writing by Eric M. Johnson; editing by Hugh Lawson)
[© 2014 Thomson Reuters. All rights reserved.]
Copyright 2014 Reuters. All rights reserved. This material may not be published, broadcast, rewritten or redistributed.